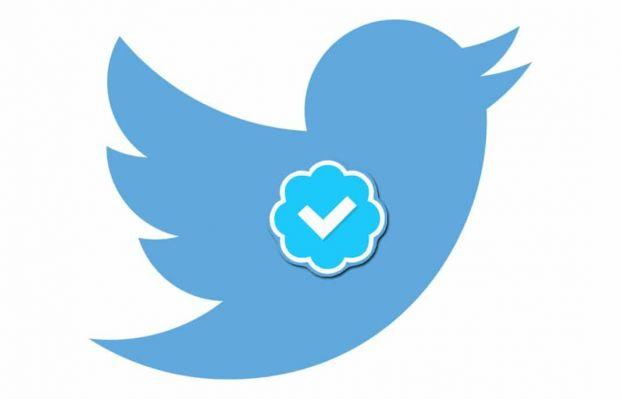 How to get verified account on Twitter. Anyone can fill out the application form to get the blue check mark on their Twitter account.
So if you intend to make your account verified on twitter these are the steps to follow.
How to get verified account on Twitter
Before proceeding with the request to Twitter check that this information on your profile is present and verified:
verified phone number.
A confirmed email address.
Having filled the Bio.
A profile picture.
A header photo.
A birthday (unless you are a company).
A website.
Your Tweets are public
Your account should already have most of these fields filled in and confirmed if you use it regularly, but if it doesn't, go to your profile and click Edit Profile. Fill in the missing details and click Save Changes.
For the email address, go to Settings> Accounts and make sure you've added a specific email address. For your phone number, it's Settings> Mobile. No contact methods will be displayed to the public.
Submit certificate request to Twitter
Now that your account is in order, it's time to apply for it to be verified. Go to the dedicated page for verification and click Continue.
If you are not already logged in, you will be prompted to log into your Twitter account and click Next.
You must provide proof to Twitter that your account is worthy of the verification mark. This means you need to provide them with:
Insert links to sites that:
They confirm that you are a character with public influence, so focus your attention on websites of news organizations or TV networks or on highly visited web portals.
Your official website is already on your Twitter profile, so you don't need to put it on the list. You must provide between 2 and 5 websites, which will be used to verify the identity of your account.

A 500-character message explaining why your account needs to be verified.In the case of individuals, you need to prove your public influence. Describe your public figure and one or two sectors in which you have distinguished yourself.In the case of companies and organizations, you need to outline your mission and some of the goals achieved by pursuing it.
Some ID photos that identify you
Twitter takes verification seriously - when you're done, click Next.
Look at your review (i.e. the summary of the parameters you entered previously) and when you are sure you have entered everything correctly, click Submit.
And this is all
If the Twitter administrators decide that you meet all the requirements for a verified account, they will notify you via a "direct message". Select the link contained in that message to be redirected to the page to complete the procedure.
If the request is denied, don't panic! After 30 days you will have the opportunity to submit a new one.