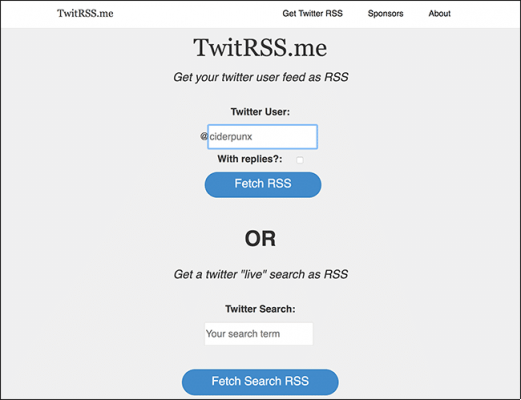 Twitter feed how to get and read them via RSS reader. RSS readers are a great way to stay up to date on the latest news. Unfortunately, a lot of sites have moved away from RSS. This is bad if you want to make sure you keep your readers up to date.
Through this article we will teach you how to extract the RSS feeds from any Twitter profile.
What is an Rss Feed?
A flow of information that allows you to spread your articles online. RSS (acronym for Really Simple Syndication) indicates an online content distribution system in XML format. Each time it is updated with new articles, the RSS structure is updated with new data and sends a message that is interpreted by the feed readers.
The main reason why RSS Feeds are famous is the simplicity with which they allow users to stay up to date on the articles of a constantly updated site. Thanks to the RSS Feed people can stay in touch with your blog.
In fact, the nature of the RSS feed it is closely linked to that of an online diary, a web space that changes continuously and must be followed carefully.
And thanks to the RSS Feeds you can always stay up to date, completely free of charge, on the latest blog publications: just a simple feed reader that allows you to read the new article without having to reach the blog address.
One of the main reasons for use RSS feeds it is time savings and the ability to organize your own media diet. This is one of the components of being a prolific blogger. But from my point of view it means a lot more: anyone who subscribes to a blog feed pays off with their trust.
To follow an Rss Feed it is possible to use desktop applications, browser plugins or online programs.
I recommend which also allows you to share your favorite articles through many social networks, while for those who use Firefox I definitely recommend o.
Twitter post in the form of an RSS Feed
. This is a free service that converts any Twitter profile into an RSS feed.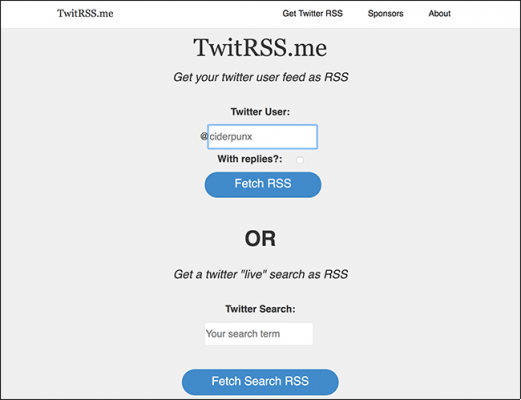 Now go to the twitter page of your interest example our copy this username and paste it on TwitRSS.me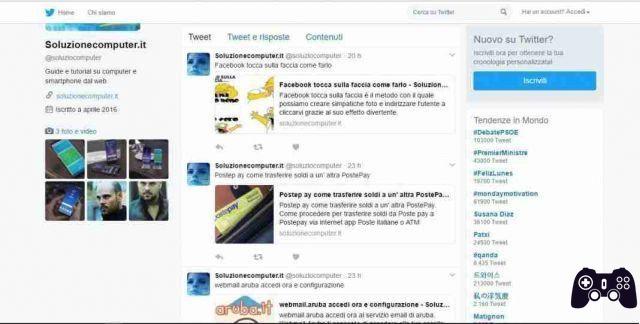 By checking the item below you can also be updated on all comments if you don't care, leave it unchecked.
Now press Fetch RSS and a page containing the feed will open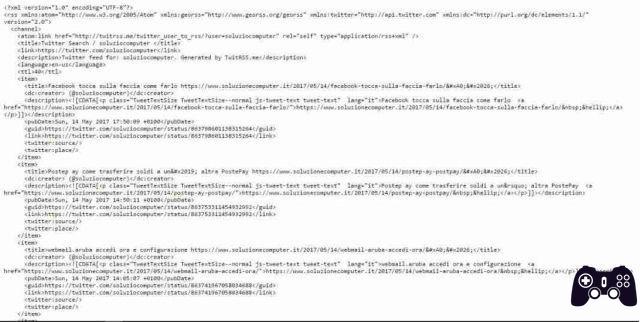 Now by copying the link from the navigation bar as an example https://twitrss.me/twitter_user_to_rss/?user=soluziocomputer you can insert it on your RSS reader and always be updated on the latest posts.