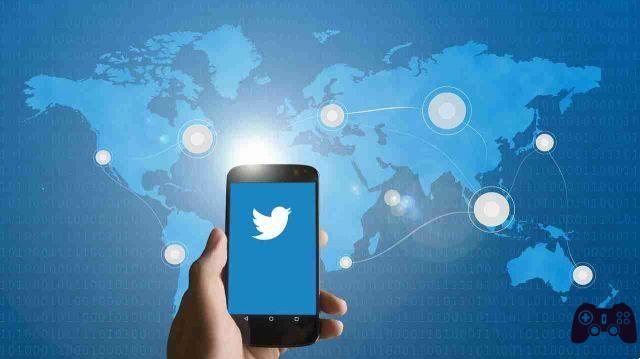 Now you can schedule tweets to be posted on Twitter, here's how to do it through Twitter.com. You can also save drafts that you aren't ready to send yet.
How to schedule a Tweet to post later
If you want to write a Tweet that will then be posted on a certain date or time you can now do so. Unfortunately, it is now possible to use this scheduling feature through the Twitter website.
Go to and log into your account.
Write your tweet as you normally would.
Click on the button Plan (icon that looks like a calendar).

Choose the date and time you want to post your tweet.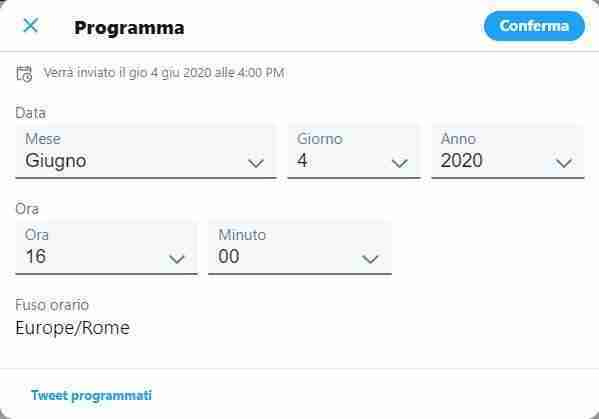 Done now, the Tweet will be published at the date and time you set.
To see all your scheduled tweets select the Schedule icon and select the link Scheduled tweets. Here you can edit or delete them even before they are published.
How to save draft tweets
Twitter also allows you to save the draft of your Tweet if you don't want to post it right away and finish composing it later, here's how. This feature is also available on mobile.
Go to Twitter.com and log into your account.
Start writing your tweet as you normally would.
Instead of clicking "Tweet", click the X in the top left.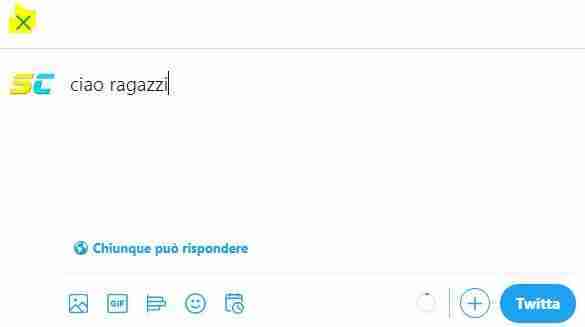 In the window that opens, click Save to save the draft.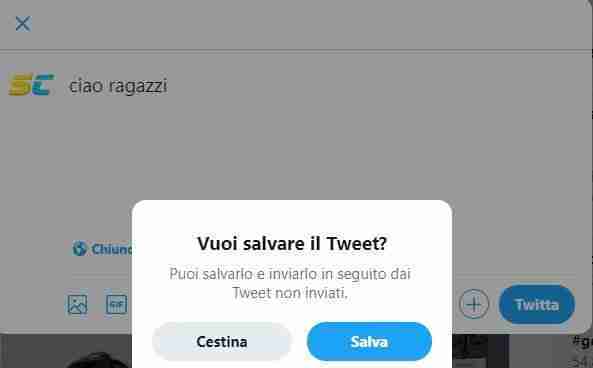 When you want to resume writing, click Unsent Tweets .