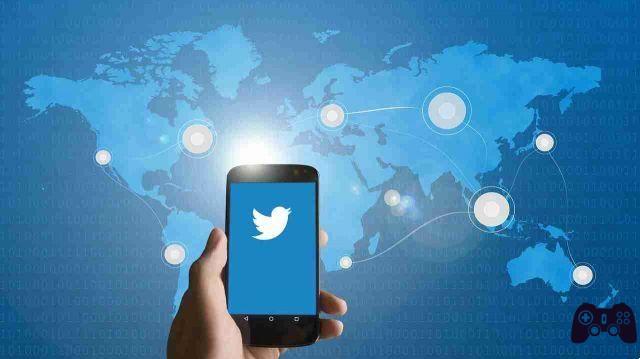 If you want to change your Twitter username, the process is quite simple. That's how.
Twitter usernames make your account stand out from someone else with a similar profile name. Your username is unique and tied to your profile, but it doesn't have to be your real name.
It can be your stage name, nickname, a pun or whatever.
Unlike your real name, you may get bored with your Twitter username and decide to change it after some time. Fortunately, Twitter allows you to do this whenever you want.
Whether you use the platform on the web or on mobile devices, here's how to change your Twitter account.
What is the Difference Between a Twitter Display Name and a Twitter Username
Your Twitter display name usually includes your first name, last name, or both. This name is not unique to your account, which means that anyone else can use the same name as well. The display name appears next to your tweets and replies in bold.
On the other hand, your Twitter handle or username is the name that comes after the "@" symbol. Your username appears right below the name displayed in your tweets and replies.
This is exclusive to your account and no one else can take it from you. The handle is what other Twitter users need to use to mention you in their Tweets or reply to your posts.
You can quickly change your display name from the Edit Profile section on your Twitter profile page, but you won't have the option to change your username here.
How to change your Twitter username on the web
Many people use Twitter on their computers via the web. So, we will start with the steps you need to follow on the desktop site.
You can change your Twitter name and username from the account settings menu. Here's what you need to do:
click on Other from the sidebar on the left. If you have a smaller display, you may only see the three-dot icon.
Then, click Settings and privacy from the drop-down menu to access your account settings.
Now, click Information on the account on the right, in the section Your account . Enter your account password when prompted.
You will see your current username right at the top. click on Username to continue.
Now, type in your preferred username and click Save to update the information.
You will be able to see if the username you entered has already been used or not as you type it. Note that your username must be less than 15 characters long.
How to change your Twitter username on mobile
Thanks to the popularity of smartphones, most people these days log into Twitter using mobile apps.
Whether you are using iOS or Android, you can follow these instructions to change your Twitter account whenever you want.
Click on your Twitter profile picture located in the upper left corner of the screen.
Next, click Settings and privacy that you find at the bottom to access the settings menu.
Here, select the option Account up.
In Access and security you will find your current Twitter username. Click on it to proceed.
Enter the new username you want to use and tap Done per salvare I modified it.
It really is that simple to change your username, as long as what you want isn't taken by someone else.
Conclusions
Twitter allows you to change your username as many times as you want without limitations, unlike other social networking platforms.
However, we would like to point out that sometimes you will have to wait a few minutes to see your updated username.
Your friends may face the same problem for a short time until they restart the app or refresh the webpage.