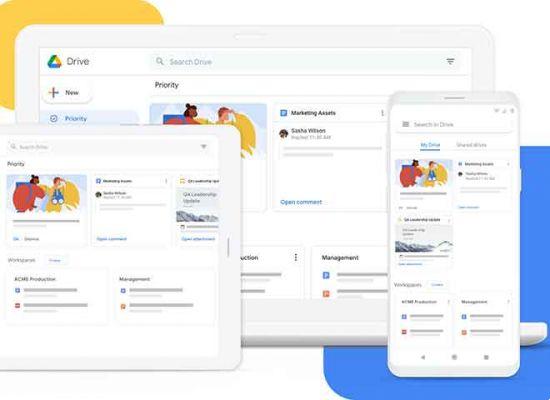 Google Drive is one of the most popular cloud storage service providers. Most of us already have a Gmail account, which gives us automatic access to Google Drive, among other Google apps and services. Most users do not pay attention to the location of the Google Drive folder upon installation. What if you want to change the Google Drive folder location later?
Google Drive users usually choose the default drive during the installation process, which is the C drive in Windows. This is also where the Windows OS is installed by default. This is not a good idea as it creates a single point of failure within the system drive for both system-wide files and important documents you have stored in Drive.
Let's take a look at why you should consider changing the Google Drive folder location and how to do it.
Why change the location of the Google Drive folder
As noted earlier, the default location for installing all apps and software on a Windows computer is drive C, whether it's the operating system itself or any third-party app you might want to install separately. This has always been the case, but there are a few reasons to reconsider the Google Drive folder location.
Suppose system files get corrupted, leading to a situation where you need to format C drive and reinstall Windows OS. You will need to reinstall all the apps you have installed on that drive, including Google Drive. And then, you will have to re-download and sync all that data that may run into GB (gigabytes) if not TB (terabytes). Add a slow internet connection to the mix and you're about to have a potential headache.
Causes of corruption could include bugs, malware, viruses, bug fixes, and sometimes even Windows updates. In general, it's a good idea to keep OS-level system files, user files, and third-party apps on different drives separate.
The reverse is also possible when a bug in one of the third party apps could force you to format the drive. Again, leading to the dreaded situation.
Modern desktops and laptops today house at least one SSD or HDD. SSDs have faster, but also more expensive read / write speeds. This is why users choose a combination of both where they use a lower capacity SSD to install Windows and improve daily performance and larger capacity HDD for infrequently used files.
Since these files are not accessible or often requested, speed is of little importance. Another reason why you would want to change the Google Drive folder location and move it to HDD.
We've looked at how moving the Google Drive folder to a separate drive can be beneficial across the board. You can install a separate drive or partition an existing one before moving if you haven't created a partition or need a new one.
How Google Drive is used and works
How to change the location of the Google Drive folder
The steps are simple and shouldn't take more than a few moments.
Right-click the Google Drive client icon in the system tray in the system tray and click the three-dot menu button. Select Preferences below.
In the Settings tab, click the Disconnect Account button to remove your Google (Gmail ID) from the Drive app installed on Windows. Click Disconnect again in the pop-up that follows to confirm your decision.
Go back to Google Drive settings from the system tray as you did before and this time you will see an option to sign in. Enter your Google account login details and confirm via 2FA if you have set it to complete registration - in progress.
Once logged in, you will be asked to select the folders you want to back up. Choose your folders according to your needs. Click Next.
On the next screen, click Change next to the folder location path to change the default Google Drive folder location on your Windows computer to the one you prefer. You can choose an existing folder or create a new one, something like My Drive.
The path to the folder location should now be reflected in the settings windows. Confirm it is correct and click Start to start the sync process.
New home address
All Google Drive files and folders stored in Google Drive should move to the new Google Drive folder location without any problems. Since all data is stored in the cloud, there is no risk of losing it. You can choose to delete the old data that is in the last location of the drive if it is still there.
What happens when you delete a file from Google Drive
Here's a nice trick. Why not move important files and folders to an external hard drive instead? That way, you now have a backup that you can store offline for emergency access and safekeeping.
Further Reading:
3 methods to upload photos to Google Drive from Android
How to fix "Google Drive access denied" error
What is the difference between Google Photos and Google Drive?
13 ways to fix "Access Denied" folder error in Windows
What happens when you delete a file from Google Drive