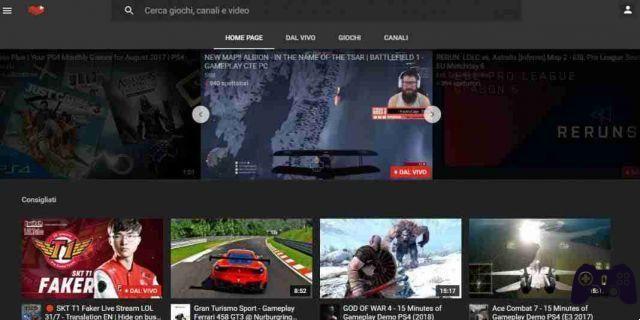 YouTube Gaming is a section of Youtube dedicated to the world of video games and live gameplay similar to Twitch.
YouTube Gaming is the service that Google has integrated into Youtube dedicated to all video game lovers. After the success of the channels dedicated to Gaming on Youtube and the Twitch streaming platform.
In this portal you will be able to see the best players in live streaming and discover all the videos for a given game whether it is for PC, Play Station or xBOx.
Millions of users use this portal to upload their live game streams.
Thanks to the application we will be able to chat and follow the reviews of games such as Minecraft, Grand Theft Auto, League of Legends, Call of Duty, Garry's Mod, and many more, all on YouTube Gaming.
Discover Youtube Gaming now go to the official website
How to use YouTube Gaming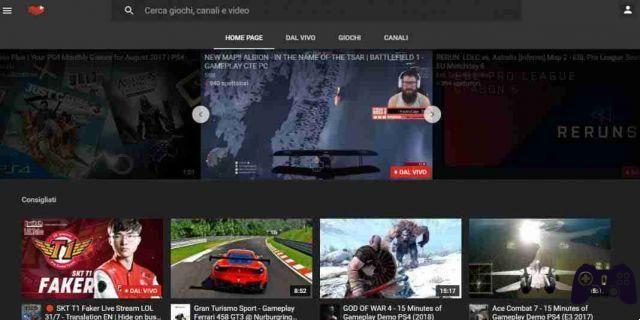 First of all, you will need to own a Youtube channel and to do this, just follow the very simple instructions in the registration section on the site.
click in the section "Video management"
on the writing "Live streaming"
At this point you will have to use a program that takes your gameplay and puts it online in real time: OBS it's a great choice
Another excellent program, but for a fee, is XSplit Gamecaster, free for 6 months if you buy a motherboard MSI of the "Gaming" line. XSplit Gamecaster is even easier to use than OBS and just a few clicks will be enough to connect your Youtube account and start a live web.
As for consoles, any capture card ( Elgato Game Capture o Having Media) allows you to stream on YouTube or Twitch TV by entering your account details.
The factor to be taken into consideration most is, however, the your internet line: to have a good quality and lag-free streaming, your line must be at least 3 Mb in upload, which is very uncommon in Spain except in large inhabited centers. The ideal would be to take advantage of the optical fiber which offers an upload speed of well 10 Mb / s, also not very common in Spain apart from the big cities.
Through YouTube Gaming it will be possible interact in real time with your subscribers and even receive monetary donations and, therefore, to think of becoming a "professional streamer", a real and very popular job in the United States nowadays.