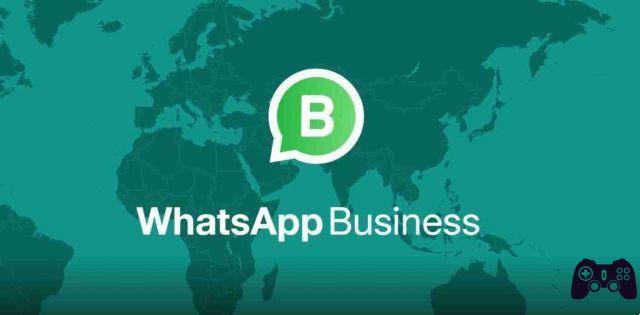 WhatsApp has gained a lot of popularity over the years since it was launched in 2009. With billions of active users globally, it is one of the most popular apps in the world.
The regular version of WhatsApp is a useful tool for communicating with friends and family. And if you own a business, WhatsApp Business is a great platform for cultivating business relationships between you and your customers.
So what are the differences between WhatsApp and WhatsApp Business? Let's take a look.
The differences between WhatsApp and WhatsApp Business
The popularity and convenience of WhatsApp has led to more small businesses using it to communicate with customers. As the platform was originally created for personal use, it became apparent that a business-oriented solution was needed, hence the creation of WhatsApp Business. If you have a small business, you may want to consider using WhatsApp for your business.
WhatsApp company profile functionality
WhatsApp Business allows you to create a profile tailored to the products and services your business offers. Compared to regular WhatsApp, where you can only have a profile photo, name and description, WhatsApp Business includes additional features.
Here are the features of the WhatsApp Business profile that you won't find in the main app:
Business categories.
Work hours.
Business address.
A link to your website.
Your catalog
Corporate messaging with WhatsApp
As an entrepreneur, it is important to create a healthy relationship between you and your customers. WhatsApp Business has some extra messaging features to help you communicate with your customers.
The solution has the following messaging features:
Labels.
The opportunity to send a greeting message.
Quick responses.
The ability to leave a distant message.
Below you will find a brief overview of each of these features.
Label
Being well organized is a key factor for any business looking to be successful in the long run. The labels feature within WhatsApp Business helps you keep your account clean. You can assign different labels for each chat, as well as assign various colors. This will help you track your orders, generate leads, and monitor your WhatsApp Business account.
Greetings
The WhatsApp Business app allows you to set up automatic greetings. Whenever someone sends you a text message to your WhatsApp Business account for the first time, or after 14 days of inactivity, they will receive a greeting message that you can customize.
Quick answers
As a business owner, you may receive questions from new customers. You will also need to reply and send messages to unsaved WhatsApp numbers.
Your new customers may ask questions that you have already answered many times. To avoid hearing repetition, WhatsApp Business offers a calling feature Quick answers . To get started, you can go up Settings> Quick Responses . Once set up, you will be able to answer several frequently asked questions.
Messages if not available
If you are not available, you can also set up messages to let your customers know that you will return to them once they return. To activate this feature, go to the feature Message of absence on WhatsApp Business and activate it. Then, set up the automatic messages your customers will receive during your unavailability.
Reach your customers
WhatsApp Business includes three features that you can use to reach more customers. These features allow prospects to conveniently contact you after seeing an ad or discovering your social media business.
These features are:
Facebook advertising by creating ads that lead to WhatsApp.
Adding WhatsApp to your business page or profile on Facebook or Instagram.
Sharing the link to WhatsApp Business messaging.