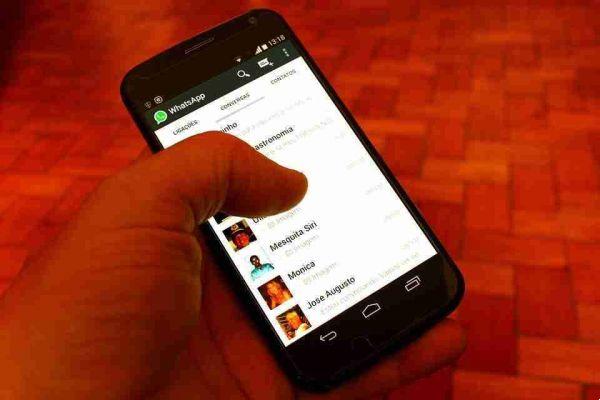 You may be wondering what happens to WhatsApp when you change your phone number. Previously, the only things associated with the phone number were calls and messages. Now, with the internet, many apps are linked to our phone numbers. One of them is WhatsApp.
There are two situations of change your WhatsApp number: on the same phone and on another phone.
How to change the phone number on Whastapp on the same smartphone
Number change function on Whatsapp
If you want to change the WhatsApp number on the same phone, WhatsApp provides a native way to do it. All you have to do is go to the settings and use the Change number feature. There is no need to remove the app from your phone.
Launch WhatsApp on your Android or iPhone device.
On Android phones, tap the three-dot icon at the top and select Settings. On iPhone, tap Settings at the bottom.
Have your Account to tap it Change number on Android and iPhone.
Enter your old and new phone numbers. Tap Next.
Select how your contacts are notified from the three available options. Tap Done and finally verify the new number.
What happens when you change your phone number to Whatsapp
Your old WhatsApp number will be deleted. By this we mean that it will no longer appear in other WhatsApp contacts. If someone sends you a message on the old number it will not be delivered to you.
All your chats will be kept together with their media. Nothing will happen to them. Once you change the number in the app, you won't see any difference.
Similarly to individual chats, WhatsApp groups also remain. You will not be removed from any of them. A message will appear in the group where you changed your number.
All your WhatsApp settings like tones, privacy and the like will be migrated to the new WhatsApp number. You won't have to set them up again. Likewise, your profile information such as Profile Info and Picture will also appear for your new number.
Since your old WhatsApp number will no longer be active, it's important to let people know.
There are two methods of notifying individual contacts. First, WhatsApp provides a native option for this. When using the change your WhatsApp number, you will be asked if you want to inform your contacts. You have three options: All contacts, Contacts I have a chat with or Custom. You can choose one or skip this process. The message will be sent from the new number.
How to change the phone number on Whastapp on another smartphone
If you register the new WhatsApp number directly on your new phone, it will function as a completely new number. It won't reset your messages, groups, settings or anything else. You will have to start over.
How can we start this and still pass all chats, groups settings etc ...
You will need to use the Change WhatsApp number feature on your old phone first. Then, once registered with the new number and created its backup, you can install WhatsApp on the new phone and verify it with the new number. In this way, chats, groups and other things will be kept on the new phone with the same operating system, for example from Android to Android and from iOS to iOS.
Alternatively, you can verify WhatsApp on the new phone using the old number. Once the backup is restored, you can change the number in the new phone.
If you switch from one operating system to another, messages cannot be migrated. Only groups and profile information will be retained if you use the Change WhatsApp number feature.
Conclusions
Thanks to the Change WhatsApp number, you can easily switch from one number to another without too much trouble. You will also keep all data and information.