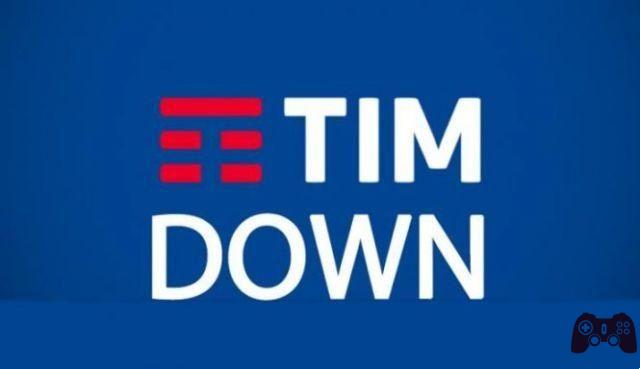 Mine SIM TIM does not work or mine TIM telephone has no signal, these are the most common complaints from TIM customers. Your SIM TIM does not work or does not take? Let's see what we can do.
Until recently your phone worked fine, now it does not allow you to make calls or surf the Internet, you immediately think that it is a problem with your phone, immediately discarding the hypothesis that it could instead be problema con SIM TIM.
TIM is very reliable as an operator, its downs are not many, but when it happens that the TIM network does not work, you may find it useful to understand why this malfunction, and here is the reason for this article.
I tell you right away that you are not the only one, not even the first nor the last to complain about TIM network problemsbut don't worry there is a solution to everything. The causes of this dysfunction can be many, and therefore also the solutions, there are many grandmother's remedies to get everything back to normal.
If the TIM network is working well, but you still can't use phone calls, text messages, the data network on your smartphone, know that the causes can be many. We do not guarantee success but at least we can help you understand where the problem is coming from.
Before moving on to the solution of the problem we must first do a test. The first thing to do when you have problems with your SIM TIM is to see if the problem is with your phone or is it a network problem. To know this just go to this page, where you will find all the useful information to make you understand if it is a TIM network problem or you have problems with your phone.
If it is a TIM problem, you just have to wait patiently for the problem to be solved, if you want to contact TIM customer service go to this page. If, on the other hand, it is not a problem with SIM TIM but it is a problem with your phone, keep reading the article.
TIM does not work or does not take? What to do …
The first step is to try your SIM card in another phone and see if the problem persists. If your SIM inserted in another phone works, we just have to check your smartphone, if not, it is confirmed that it is a TIM network problem.
Once we have confirmation that this is not a TIM problem, we can go ahead and check our phone. The first thing we're going to check is the network settings.
Go to Settings> Backup & Reset> Network Settings Reset.
Now above the reset settings button, you will get a drop down menu for choose your SIM card.
Select the SIM card showing the error TIM does not work, then click the Reset Settings button.
You solved? No then keep reading!
Another thing to check is the SIM trays and the insertion of the SIM card itself, to do this let's go to the SIM card tray.
Once the SIM card is inserted, turn off the device and remove the SIM card. Wait a few minutes, then reinsert the SIM card and start the device. (Insert the SIM card correctly)
If after reinserting the SIM card, the error still occurs, then turn off the device again. And this time try another SIM card in the same slot.
If you are reading this line I really think you need another piece of advice.
We usually use our phone superficially. It may happen that you have not seen that an update of the operating system is ready, this could be a cause that the SIM TIM does not work, what to do then, read below:
Go to the Device Settings.
Click on About phone.
Tap on Firmware Update.
Select Check for Update.
Install the latest update on the device.
If you have arrived here it means that you still have problems with SIM TIM, in this case you just have to cut the bull's head and try a reset of your phone. If you don't know how to do it, read below:
Go to Settings.
Tap on Backup and reset.
Now select Factory data reset.
Now you have your device like new in your hands, all your settings are gone, try to see the SIM TIM works, if it still doesn't work, you just have to contact the operator or take the phone to a TIM shop. If it's still under warranty, take your proof of purchase with you.
Further Reading:
The USB port does not work on the Android phone
Why is my 3G or 4G network not working?
Did they unsubscribe from Facebook? Let's find out who did it
How to change Microsoft account in Windows 10
What to do if the phone keypad does not work