The passionate community of The Elder Scrolls Online is being mobilized by Bethesda, with the US company teasing fans right now. Specifically, there is a possibility that Firesong, the next DLC of the online MMORPG set in the world of The Elder Scrolls, could be released completely free of charge. To make it free, however, Bethesda is asking players to mass unlock a particular achievement in the game.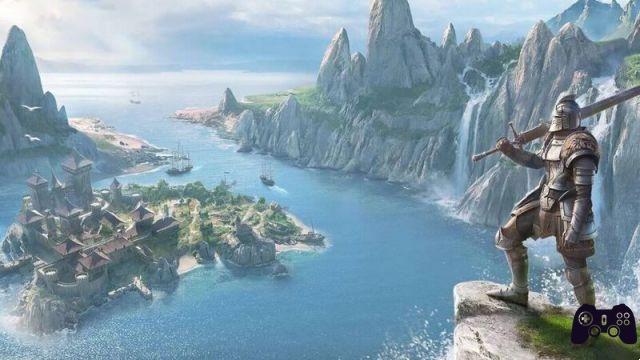 The new Firesong DLC ​​will add a new zone along with a main quest to the already vast world of The Elder Scrolls Online (you can buy it on Amazon). As usual, this DLC was also born as an addition to paid content, but apparently Bethesda and Zenimax want to play with their community of enthusiasts, creating a challenge that will allow anyone to get the DLC for freeprovided that a mission is accomplished.
The mission would be to unlock an achievement featured in the new event called Heroes of High Isle, in which players can earn various rewards and bonuses by completing missions in High Isle and Amenos. In all of this it will be enough for you ottenere l'achievement High Island Pathfinder, and when enough players have unlocked it Bethesda and Zenimax will make the next Firesong DLC ​​free.
This achievement is quite simple to obtain: just visit all the most impressive places that can be found in High Isle and Amenos. These places are marked with eyes on the map, which doesn't make them too hard to find. Know, however, that the event in question has an expiration date, and will end on October 11th. You still have plenty of time to get busy and unlock the achievement and unlock the next DLC turning it into free content for everyone. That said, keep that in mind Firesong will not be released until November 1st.