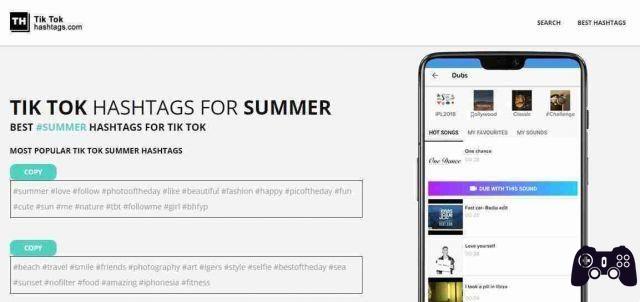 TikTok is becoming one of the hottest social networks of the moment. He too relies on hashtags to describe a video and get more views and followers on his account.
As for Instagram, also for TikTok various hashtag generation services are being born to always have the best ones to insert in your video.
Today we are going to present to you what we think is the right now best hashtag generator for TikTok which will help you climb to success and get more views and likes for your videos.
Generatore di hashtag per TikTok
HASHTAGS FOR TIK TOK
To get the best hashtags for a video, all you have to do is go to the site.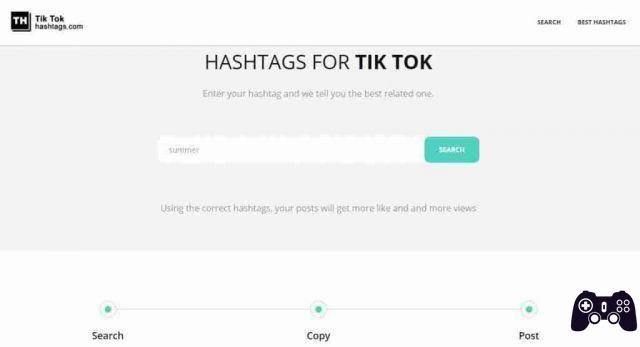 Once on the site to search for those pertinent to your video, all you have to do is write the topic of the video, for example if it is a video about summer, you will have to write in the text field "summer", well yes you will have to use his word in English to be more successful. Once this is done, press on, look for the blue button next to it.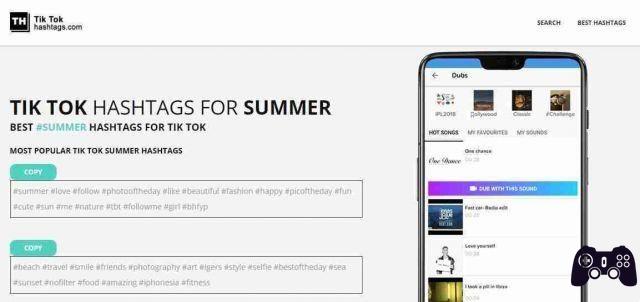 Now two groups of most popular HASHTAGS on that topic will be generated that you can use on your video.
All you have to do is select one of the two groups by pressing the copy button to copy it to the clipboard of your device and then paste them through the TikTok app on your video or post.
As you can see, finding the best hashtags for your post on tiktok is simple and will help you get more views, likes and followers.
The site also allows you to have a ranking of the 100 most followed tiktok hashtags. Just select BEST 100 HASHTAGS ON TIK TOK in the other right and it will be shown to you.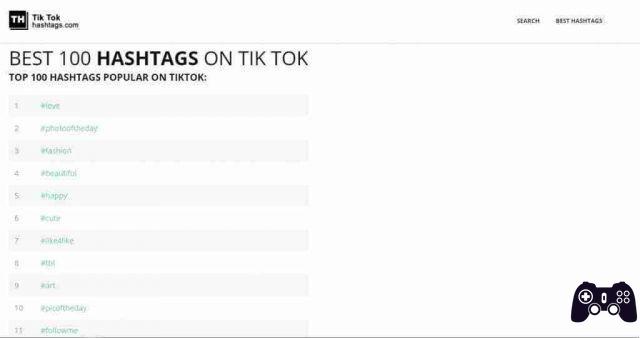 Conclusions
Of course we do not assure you that you will become a tiktok star right away, but we can assure you that with the right hashtags, a constant publication of posts and patience you will be able to have an important following. Learn more about how.