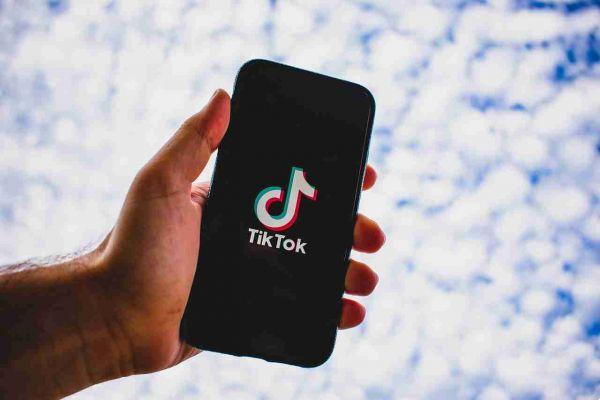 Want to start using the TikTok viral app? Here is a simple practical guide to know how it works and use it.
What is TikTok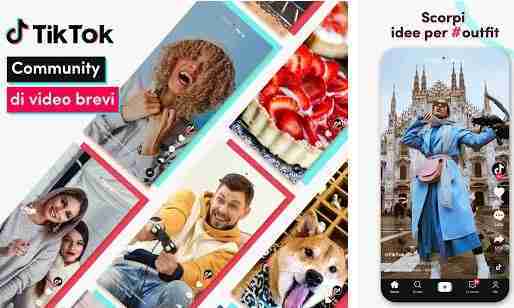 Officially launched in 2016, TikTok is a social media app available for devices and.
The platform sees users sharing short-form video content with followers. TikTok has a huge library of music and sound bytes that you can add to your videos. Like all the best social media platforms, once you have an account, you can follow, like, comment, share and create your content.
TikTok is rated as the best free app in Google Play and the best entertainment app in the Apple store.
TikTok: first use guide
You won't be able to post a video to TikTok without an account, so that's the first thing to do after downloading the app.
When you first open the app, you will be asked to create an account. Choose the information you want to use to log in (phone, email, Facebook, Apple, Google or Twitter).
Follow the instructions to enter your information, choose your interests and decide whether or not you want to receive notifications. TikTok will send you a code via SMS or email to validate your account, instead of creating a password.
Once this is done you will be ready to use all the functions of TikTok. To get started all you have to do is swipe up to swipe down the random videos the app chooses for you.
While watching a video, you will see icons at the bottom right. At the top is the profile picture of the person you are looking at. If you like the video, click the image or swipe left on the video and click Follow. Under the Follow button, you can scroll down to see more videos of that person.
Click the heart icon to "like" a video, the voice button to comment and the arrow to share. Hit the album icon at the bottom if you like the video's background music. There, you will see multiple videos playing the same song.
At the bottom of the screen, you will see the TikTok menu icons. Press on Main page to go back to the videos that TikTok recommends, based on your interests. By selecting Discover , here you can type in the search bar to find relevant videos and filter by popularity, background sounds or hashtags used.
Go to Arriving to find all your messages and notifications e Me to find and edit your profile. click on Edit profile to change the name, update the photo or add a bio. You can also connect to your Instagram and YouTube accounts here.
How to make a video on TikTok
Create a video on TikTok
To start adding a video to TikTok, tap the icon + at the bottom of the app. This opens the video creation menu.
The next step is to set the duration of the video. You can choose between 15 seconds or 60 seconds. Select 60 or 15 to determine the length of the video.
Press the big red button Register to start recording your video directly via the app and release it to stop recording. You can merge multiple clips for your video, then you can press the red button again to resume recording where you left off.
After registration is complete, click the red check mark to save
You can also select the upload button to choose videos from your smartphone gallery if you have videos you want to post on TikTok.
Add music and sounds to your TikTok videos
Select the scheda Sounds at the top of the screen to explore the app's huge selection of music. Here you can choose from the list or select Other to find something you like.
Add TikTok video effects
The board Effects allows you to add visual effects, transitions and time effects such as slow motion.
After adding the desired effects to the clip, tap Save to return to the edit window.
Add a description to your TikTok video and publish it
Once you've added all the effects, edits, and clips you want for your video, you can move on to the description and post.
Tap Next on your video to go to the description page. Here you can add text to describe your video, as well as add hashtags or tag friends.
Awards Select cover if you want to see a different thumbnail from your video and remember to save.
Make sure you're happy with your video and its sharing settings.
You can select who can watch your video, if comments are allowed, and if others can use your video in a duet or otherwise.
You can also choose whether to automatically share the video on your other social accounts as well.
When you're ready, select Public to share your video on TikTok.
TikTok will notify you when your video has finished uploading and will make it easier for you to share it in your messages or on other social platforms.
If you select the tab Me , you will be able to see all your videos under the profile picture and bio.
Once published if you want to delete it find out.
Or if you don't like it.