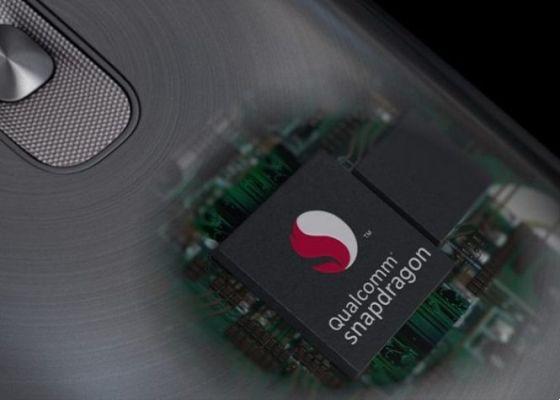 Qualcomm has spent nearly five years dominating the mobile processor industry with its iron hand through the Snapdragon line. Although rivals such as MediaTek, Exynos or Kirin have emerged in recent years, the Californian company remains at the top, thanks to a family of SoCs that continue to evolve with each new generation.
ARM, ARM64 or x86, how to know what kind of processor your phone has
Currently, there are four mobile platforms designed by Qualcomm which are at the forefront, intended for a completely different type of mobile device. These are the Snapdragon 450, 630, 660 and 845, and today we will look at their similarities and differences.
What are the differences between Qualcomm's four main mobile platforms?
As the company points out on its official website, each of the processor families that make up its catalog are intended for completely different purposes. The 800, 600 and 400 series are very popular, but we must not forget that the company also designs chips for low-end phones - with its Snapdragon 200 series.
Snapdragon 450, 630, 660 and 845, how are they different?
Snapdragon series 800: mobile platforms Snapdragon series 800 with multi-core CPUs they can expand the possibilities of connected computing and represent the latest in performance, energy efficiency and 4G LTE connectivity.
Snapdragon series 600: Snapdragon 600 series mobile platforms are designed to deliver performance, efficiency and versatility by delivering a superior mobile user experience in a variety of form factors, from smartphones and tablets to integrated designs and connected cars.
Snapdragon series 400: Platforms with Snapdragon 400 are designed to support basic features, which include integrated Internet connections, cameras, Full HD display and high-fidelity audio.
In summary, we can conclude that while the Snapdragon 800 line is set to be the benchmark when it comes to power, performance and innovation, the platforms of the 600 and 400 series are on a second level, with the aim of offering a balanced experience.
Technical comparison between the exponents of each interval
Currently, there are four Qualcomm-designed mobile platforms that stand out in the family. In the case of the 800 line, of course, the latter Snapdragon 845 is the one who wears the crown, while the 600 family is shared between two platforms: Snapdragon 660 and Snapdragon 630, normally used by medium - high range devices. Finally, in the case of the Snapdragon 400 series, the mobile platform 450 is the reference point. But what differences are there on a technical level?
Snapdragon 855, Qualcomm's new SoC has already demonstrated its power
| SPECIFICATIONS | QUALCOMM SNAPDRAGON 450 | QUALCOMM SNAPDRAGON 630 | QUALCOMM SNAPDRAGON 660 | QUALCOMM SNAPDRAGON 845 |
| --- | --- | --- | --- | --- |
| Architecture | 14 nm | 14 nm | 12 nm | 10 nm |
| CPU bit architecture | 64 bit | 64 bit | 64 bit | 64 bit |
| Core | 8x ARM Cortex A53 | 8x ARM Cortex A53 | 8x Qualcomm® Kryo 260 CPU | 8x Qualcomm® Kryo ™ 385 CPU |
| Clock frequency | Up to 1,8 GHz | Up to 2,2 GHz | Up to 2,2 GHz | Up to 2,8 Ghz |
| ISP (Image Signal Processor) | 2x Image Sensor Processor with Clear Sight. Support for cameras up to 21MP or dual 13MP. 1080p @ 60FPS video | Qualcomm Spectra 160. Support for cameras up to 24 MP (rear) or 13 MP (front). 4K video at 30 FPS | Qualcomm Spectra 160. Support for cameras up to 24 MP (rear) or 13 MP (front). 4K video at 30 FPS | Dual Qualcomm Spectra 280. Support for dual 16MP or single 32MP cameras. 4K video at 60 FPS |
| Modem | X9 LTE ​​CAT 12 | X12 LTE CAT 12 | X12 LTE CAT 12 | X20 LTE CAT 20 |
| But by the full GPU acceleration tech | Adreno 506 | Adreno 508 | Adreno 512 | Adreno 630 |
| Support Fast Charging / Version | Yes / 3.0 | Yes / 4 | Yes / 4 | Yes / 4 + |
| Devices that use it | Xiaomi Redmi 5, Live V7 and more | Moto X4, Nokia 7, HTC U11 Life, Nokia 6 2018 and more | Xiaomi Mi Note 3, OPPO R11s, ASUS ZenFone 4 and more | N / A |
Snapdragon 855, this is the new Qualcomm processor with 5G and NPU
Further Reading:
Qualcomm Snapdragon 8cx 5G, the first processor with 5G and 7nm for PC
Antutu: the 10 best and most powerful Android smartphones - September 2022
Qualcomm announces Snapdragon 855 Plus: more power for high-end phones
Snapdragon X55, the second generation of Qualcomm's 5G modem
Galaxy S10 vs. iPhone XS: a high-end duel