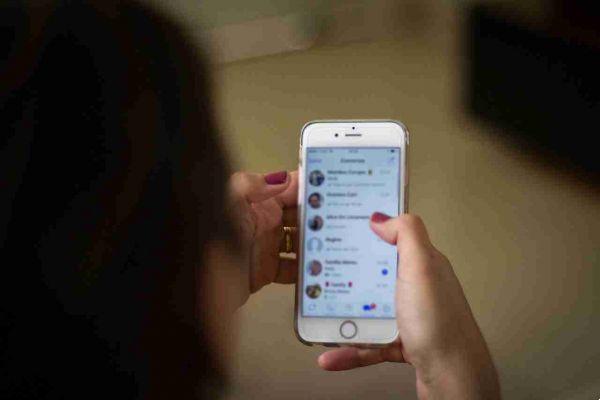 When WhatsApp was first released in 2009, Status was one of the most intriguing features. Instead of simply saying Available or Busy, users can enter any text in the field that appears next to their name. WhatsApp Status quickly became the preferred way to let people know what was going on in your life.
In 2017, WhatsApp revamped the Status feature. It is now similar to Snapchat and Instagram Stories, while the old feature is simply the section Information of WhatsApp. While WhatsApp Status may seem like a Snapchat clone at first, there is a twist that makes it useful for its audience.
Here's everything you need to know about WhatsApp status and how to use it.
What is WhatsApp status
WhatsApp Status is a feature that allows you to post status updates that disappear 24 hours after uploading. You can share photos, videos, text, links and GIFs. If you know how to use them, you will feel right at home. You will quickly find out how to check a friend's WhatsApp status and update yours.
By default, WhatsApp status is only activated between two users who have their respective contacts saved in their respective address books. If you don't have someone's number saved in your contacts, they can't see your status message.
How to view someone's WhatsApp status
On Android, tap the tab State at the top to open the WhatsApp status update section. On your iPhone, you will find the tab State at the bottom of the app.
Here you will automatically see a list of available status updates from your contacts under the header Recent updates. Tap a contact name to play the WhatsApp status update.
The photo or video will be played automatically. If it's a photo, it will stay on screen for a couple of seconds before the app presents the next status of the same contact (if they've posted more than one update).
After seeing all updates from the contact, you will automatically be directed to the next status update from the next contact they posted.
If you feel that a photo disappears too quickly, you can go back to the Status screen and view the update again, or you can touch and hold the screen to pause the status. This will also make the user's name disappear.
Alternatively, tap the three-dot menu in the top right to pause the status. This gives you plenty of time to take a screenshot on an iPhone or Android device.
Tap on the right side of the screen to go to the next state. If you want to go to the next contact status, swipe left on the screen.
How to reply to a WhatsApp status
When you come across a WhatsApp status that intrigues you, swipe up to reply. You can send a text message as a reply or use the attachment icon to reply with an image, document, audio file, video, location, or contact.
How to post photos and videos
Open the Status section and tap My status . This will open the camera view. If you want to take a photo, tap the button click .
To capture a video, tap and hold the same button. Double tap in the center to switch between cameras. Alternatively, tap the camera lower left.
To upload a photo or video from your gallery, swipe up from the bottom on Android. On iPhone, tap the gallery icon on the bottom left. Then, tap on a photo or video you want to post. Enter a caption if you wish and press Send to add it to your status.
You can post videos up to 30 seconds only on one WhatsApp status. If you select a longer video, you will be prompted to trim it before posting it.
How to add emojis and more to WhatsApp status
Now is the time to add some fun to your WhatsApp status. The best way to do this is with! After selecting the photo but before hitting the submit button, you'll see a selection of editing options.
Tap the icon of pencil to scribble on the image in any color. The board Emoji will allow you to add an emoji or a sticker to the status. The option Text will allow you to insert floating text over the photo or video.
The best way to add text to a state is to use the caption function. Tap the text box Add a caption to insert text. When you are satisfied with your status, choose the button Send .
How to post text and links
When you are in the Status section, you will see two icons: a camera icon and a pencil icon. Tap the pencil icon to share a text update. You can start typing a status update directly or you can paste the selected text.
Tap the icon T at the top to change the font. Select the icon of palette of colors to change the background color. You can also paste a link here and it will show up as a goal that you can tap.
How to hide a WhatsApp status from certain people
Many people you know, from your family and friends to co-workers, will be on WhatsApp. And you may not want to show your WhatsApp status to everyone in your address book.
On Android, tap the button menu with three points at the top right of the Status tab and select Privacy state . On iPhone, tap the button Privacy at the top right of the Status screen.
If you want to exclude a couple of contacts from your status view, tap the I option my contacts except… and select the contacts. To share your status with just a couple of friends, tap the option Share only with ... and add the selected contacts.
Click on end on iPhone and Android to save changes. Ultimately, you have full control over who sees your updates, making sure the right people appreciate what a WhatsApp status means.
How to turn off someone's WhatsApp status
You probably don't want to see what some people post on their WhatsApp status. The mute feature allows you to hide a contact's status update from the feed.
On Android, tap and hold on a contact's status update. Then, select disable . On an iPhone, swipe right on the contact's name and tap Muto . Follow the same procedure again to reactivate them.
How to post more photos on your WhatsApp status
You can post up to 30 photos and videos on the WhatsApp status feature at the same time. On Android, tap the icon of camera at the bottom of the tab State , touch and hold an image or video to select, touch additional media and press Send .
On iPhone, after selecting a photo or video, tap the button + in the lower left corner and select multiple photos or videos. When done, tap end , then select the button Send .
How to delete your WhatsApp status
If you don't like what you've posted, you can delete it. On Android, go to the section State , touch the three-point menu adjacent to My status , select the same button adjacent to the state you want to delete and select Delete . Tap again Delete to confirm.
On iPhone, tap My status and swipe left on a state to see the button Delete . Then, tap Delete dal pop-up.
How to take a screenshot of WhatsApp status without getting caught
This is one of the ways WhatsApp status differs from Snapchat stories. You can do any of any WhatsApp status without notifying the user. So don't worry about getting caught for taking screenshots. And if you've never actually captured a screenshot, here's how to take screenshots on Android.