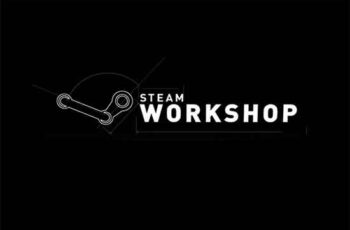 Steam is one of the largest and most popular digital game distribution platforms on the market. While it boasts a sizable user base dedicated to gaming, one notable aspect of Steam that places it above the competition is the Steam Workshop.
The Workshop allows players to create and manage user-created content for specific games that allow for user modification.
The Workshop is subscription-based as your games will only add content created by the users you are currently subscribed to. Additionally, some games have a subscription service, where access to the game itself requires a monthly subscription.
In this article we will explain how to review and manage Steam Workshop and game subscriptions.
How to view subscriptions in Steam Workshop
Navigating the Steam Workshop is pretty straightforward. However, finding the list of items you're subscribed to can be a little more difficult if you don't know where to look. Here's what you need to do:
Open the Steam client on your PC or mobile device or use a browser to access the Steam website.
Hover over or select Community from the top menu, then select Workshop from the drop-down menu.
In the Workshop screen, scroll down until you find "Items from your workshop" on the right hand side.
Click "Your Files" below to open a new screen.
In the menu on the right, select "Subscription Articles". You can choose to sort items, by name or by subscription, creation, or last updated date.
You can navigate through the list using the navigation arrows below and select the number of items displayed on each page.
From this page you can access and manage your subscribed articles. Options include evaluating the Workshop item, favoring or completely unsubscribing.
Steam Workshop is a great way to add new content to a previous game. Some games, such as Tabletop Simulator or Elder Scrolls: Skyrim, rely on modified content to unlock their potential and bring more fun to players.
Skyrim also pioneered paid content for Steam Workshop, allowing users to charge for mods they spent hours developing and perfecting. Other games quickly followed suit, allowing mod makers to be rewarded for their work.
How to view your subscriptions on Steam
If you are playing a game that requires a subscription, such as Elder Scrolls Online, you will need to access the subscriptions through your account options. Here's what you need to do:
Click your account name in the upper right corner of the Steam client or web page.
Select "Account Details" from the drop-down menu.
In the "Shop and Purchase History" section, find "My Subscriptions" on the right. If you don't see it, you don't have recurring subscriptions.
If you click on the "My Subscriptions" link, you will be redirected to a subscription management page. You can cancel your current subscriptions from there.
Additional FAQs
How much does Steam cost?
Steam is a free service for users. You don't pay for the platform or your Steam account. Steam gets money from transactions made through its platform, such as purchasing new games or subscribing to new content.
How do I buy a subscription plan on Steam?
Buying a subscription plan for a Steam game is similar to buying a game. Go to the Steam store, search for the game you want to subscribe to, then select the subscription plan you like and follow the checkout process.
The subscription automatically renews at the start of the next payment period, unless you decide to cancel early.
Can I block my memberships on Steam?
Currently, there are no ways to block a subscription on a game that requires a subscription to access. What you can do is cancel your subscription, then re-subscribe later when you want to go back to it.
Can I gift a subscription to a friend?
Each subscription-based game has its own rules when it comes to gifting memberships. Elder Scrolls Online, for example, doesn't allow Steam users to gift subscriptions to their friends. It is also highly discouraged to share your payment information with another account, no matter how well you know the person who owns it.
How can I view mods downloaded on Steam?
If you are using Workshop mods, you can access the list of mods you are currently using by following the steps mentioned above.
If the mods you are using come directly from the Steam store, they are accessible via your Steam account details, under "Product Key Activations and Licenses".
Unfortunately, as most game-based mods are listed under the respective game, there is no easy way to view all mods in all games you are currently playing.
Sign up for Greatness
With Steam subscriptions, you can play some of the best online games on the market, such as Elder Scrolls: Online. Alternatively, you can use the Steam Workshop to get more user-created content and breathe new life into an old game. Now you know where to find and manage subscribed items, regardless of type.
How to use Steam Cloud saves for your games
Further Reading:
How to hide Steam activity from friends
Fix: Steam is having problems connecting to servers
6 solutions for when Steam stuck on disk space allocation on Windows
How to enable Steam two-factor authentication
How to use Steam Cloud saves for your games