Do you want to know like download music from Telegram for free? In this guide we will help you understand how to get all the songs and MP3s from Telegram on your device.
This is not an operation that requires specific skills, you can also do the download music from Telegram following some very simple indications. This operation is valid for all Android devices, on iPhones and iPads and also on PC Window and Mac.
In recent years, more and more channels and groups of the well-known instant messaging program have been emerging that also allow the exchange of digital files.
In this regard, I invite you to join our Amazon Offers channel on Telegram, where you can find many exclusive offers and discounts for electronic products every day.
How to download Telegram music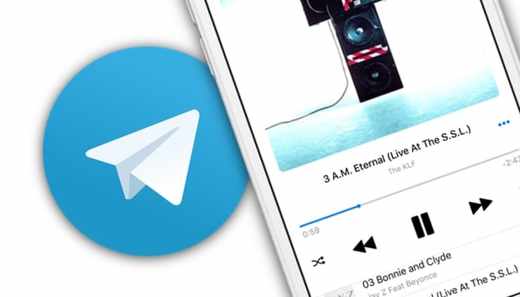 There are many available bot Telegram music, some more valid and effective than others, among the best there is "Music Downloader" which, with a few steps, allows you to have your favorite MP3s directly on your device.
If you use it and you don't know how to use Telegram, the first advice we give you is to download the official application for Android, iOS or for PC / Mac.
After installing it, you will need to launch it and complete the procedure with the free registration. Follow the instructions on the screen to complete everything in seconds.
Now that you have your account, you can use the Telegram Music bot that we mentioned earlier: Music Downloader, you can start it from here.
On the screen that appears click on START to start the bot, after which you will be able to access all the features made available for download music and songs.
Specifically, you can do the following:
Paste a link to a song of Spotify e Deezer and start the download directly
Search for songs and albums to download for free
How to download free music with Music Downloader from Spotify and Deezer
In order to access this feature, you need to open the Spotify or Deezer app from the device you use which can be a smartphone or tablet, or a PC or Mac. In the latter case you can open the web version of the two famous music streaming applications.
Search for the song you want to download on your device, copy the link. You will then get a long and complete link that you will need to paste inside the bot.
Paste the link you copied into Music Downloader su Telegram and after a few moments, the album cover appears and a link that allows you to listen to it in streaming, or download it to your device.
If you prefer online listening you simply have to click on the song; if you want to download the song and listen to it whenever you want, you have to click on the white arrow on a blue background, after a few seconds the download will be completed and the song will be saved on the device.
How to search for songs and music on Telegram with Music Downloader
If you don't use apps like Spotify and Deezer and want to have them available songs to download for free with Music Downloader Bot Telegram it is equally possible.
Start the Bot Music Downloader, search for the MP3 song by writing the song name or artist in the field "Write a message" and confirm on send to start the search.
The bot gives you a screen from which to choose whether to search by artist, album title or make one comprehensive global search.
After choosing, a series of alternatives are shown to choose from to easily get to the song you are interested in.
Once identified, you simply have to click on the song to listen to it online, or, press the white arrow with a blue background to download it for free and automatically save it to your smartphone, tablet, PC or Mac. In this way you can listen to it as many times as you want even without internet, in offline mode.
How to download music from iOS devices with Bot Music Downloader
The procedures we have described are very simple and immediate on Android devices, on Windows PCs and on Macs, while i iOS devices such as iPhone, iPod and iPad require a different procedure, which we will explain below.
Again you can choose if listen to music on Telegram, or, download it directly to your device and then start it offline where and when you want, even without any internet connection.
In the Bot screen write the Title of the song you want to search for and then click on the arrow to forward the message. Within the menu that appears on the screen, click on the share icon, located at the top right.
Now you have to choose "Hello to File" and it will start downloading the song to your iOS device. As for streaming playback, even in this case, just click on the arrow icon with a blue background and start playing the song.
Conclusions
Download music from Telegram it's very simple thanks to Bots like Music Downloader, a great alternative if you don't have account premium active on music streaming services and still want to take advantage of the possibility to download your favorite songs.
There are many other Telegram music channels, among the best we recommend:
For further information, please also take a look at our article on best Telegram bots.