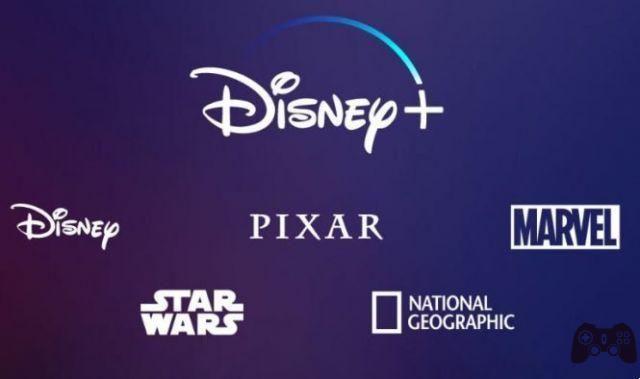 Disney Plus: everything you need to know. If you haven't lived under a rock in the past few months, you've seen the internet buzzing with the words "Disney Plus". Disney announced the launch of its streaming service well over a year ago. This new platform faces direct competition with services such as Netflix, Hulu, Amazon Prime Video and Apple's upcoming streaming TV launch. We now know what the Disney streaming service will be called: Disney Plus (or Disney +, as the company officially brands it).
Its official logo shows that Disney Plus will link organically with the rest of its properties. The service is now available in three countries, with more to be added later. Disney isn't wasting time creating new content for the streaming service. Disney Plus is home to many exclusive movies and TV series. This includes new Pixar, Marvel Studios and Star Wars content. We will go through everything we know about the Disney streaming service.
What is Disney Plus?
As mentioned, Disney Plus is the official name for the Disney streaming service. It's the home of streaming for people of all ages who watch movies and TV shows from all Disney brands. This includes its main Disney brand, its animated Pixar films, those of Marvel Studios and the properties of Star Wars and National Geographic. The service will also have content from its recent acquisition of 20th Century Fox.
Here's how to sign up for Disney Plus
As mentioned, the service is now available for pre-order for many customers. Here's how to manage the Disney Plus registration process:
Go to the Disney Plus site on your browser. You will see two subscription choices. The price of the Disney + service in Spain is € 6.99 per month / € 69.99 per year (£ 5.99 month / £ 59.99 per year in the UK) The introductory price of the Disney Plus subscription in the United States is 6,99 , 6,18 dollars a month, or 12 euros. Alternatively, you can subscribe for 69,99 months to the offer of 5,83 dollars, which brings the monthly cost to 5,18 dollars or XNUMX euros.
You will then be asked to type in the email address you wish to use for your Disney Plus account. There is also a checkbox that will send you more information about the company's news and offers. You can uncheck that box if you don't want to receive more emails in your inbox. However, you will need to accept the company's privacy policy and subscription agreement. Then, you can tap the "Agree and Continue" box for the next step in the Disney Plus registration process.
Next, enter your personal password for your account. It must be at least six characters long. It must also contain at least one number and one special character. After typing it, tap "Continue".
Now it's time to enter your payment information. You can enter your credit / debit card information or use a PayPal account. There is also the option to enable a checkbox so that payment information can be used across all Disney properties. After completing your payment information, tap the "Agree and Continue" box for the next step in the Disney Plus registration process.
That's all. You are done with the Disney Plus sign up process.
What platforms and devices support Disney Plus?
Disney Plus is available on a wide variety of platforms. Here is a list of what has been confirmed:
iOS, including the iPhone, iPad, and iPod Touch devices
Apple TV set-top box, including integration with the new Apple TV app. It will allow customers to subscribe to the service within the app
Android, including Android-based phones and tablets (specific OS version not yet revealed)
Android TV based devices, including Nvidia Shield.
Google Chromecast and devices with integrated Chromecast
Microsoft Xbox One game console
Sony Playstation 4 game console
Roku, including all Roku sticks, set-top boxes, and TVs that have the Roku operating system installed
Flash drives, set-top boxes and TVs based on Amazon Fire TV
Browser Web desktop per PC
Samsung Smart TVs from 2016 to current models.
LG smart TV models.
Vizio SmartCast TVs from 2016 to current models.
The company hasn't confirmed Disney Plus support for the Nintendo Switch console.
Disney Plus interface and features
The Disney Plus app and user interface includes special sections for Disney, Pixar, Marvel, Star Wars and National Geographic brands.There will also be sections in the interface so that users can see all the movies, TV shows and content service originals. It recently added a "Keep Watching" section so that users can see which movies and shows they stopped watching in between, so they can quickly resume them.
Users will be able to create up to seven individual custom profiles. Children can see the shows and movies they are interested in, while older parents can see their favorite content.
Disney Plus will also offer 4K streaming for movies and TV shows that support it. The service will support streaming for up to 10 devices simultaneously, with up to four simultaneous streams at the same time. The apps for smartphones and tablets will also include support for downloading content. This means that users can watch movies and shows offline for as long as they subscribe to the service. Some movies and TV shows will have DVD-like commentary and extras.
Disney Plus also has a children's mode. It includes parental controls so moms and dads can prevent their kids from seeing content outside their age range.
Will Disney Plus have advertising?
According to an article in The Verge, there will be ads for the Starz cable TV service. However, they will only appear on the login page for the Android app and web browsers. Once you pass the login page, the Disney Plus service will be ad-free.
So why will there be a login screen from Starz in the first place? The Verge says it was part of an agreement to get certain films such as Disney Plus launch titles that had previously been licensed to Starz.
What old movies and TV shows will the service offer?
Disney offers access to hundreds of movies and TV shows from across its 90 years of content. As we have already mentioned, this includes all those great animated films and live films from the Disney brand. Movies and shows from Mickey Mouse to Snow White to Beauty and the Beast to Frozen and many more are part of the service. All Pixar and Star Wars films will be available on Disney within the first year of its launch. It also includes most of the Marvel Studios superhero movies. Also includes TV shows from the National Geographic Channel. Classic content from The Disney Channel is also available on Disney Plus. This includes shows like Duck Tales with Hannah Montana, with thousands of episodes and over 100 movies.
Further Reading:
How to cancel your Disney Plus membership
How to download Disney Plus on Chromecast
How to download Disney Plus to your computer
How to install Disney Plus on Amazon Fire Stick and Fire TV
How to download Disney Plus on Xbox