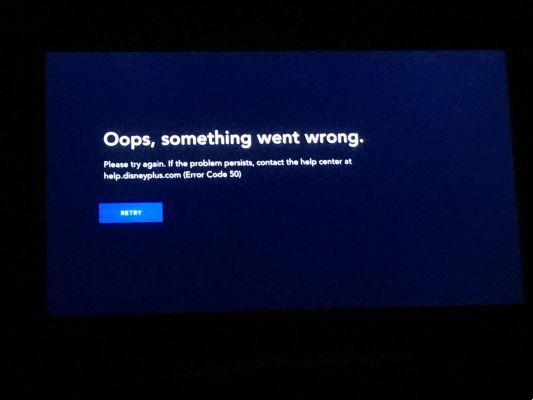 If you are a Disney Plus user, you may have come across the error code 50 when trying to watch your favorite content. But what is this error and why does it occur?
The Disney Plus error code 50 is an indication that something is not working correctly on the streaming platform. Although it can be frustrating to run into an error while enjoying a show or movie, it's important to understand why it happens and how to fix it.
How to remove error 50?
Before we dive into how to fix Disney Plus error code 50, it's important to make sure the error isn't due to a temporary issue. This can be done by closing the app and restarting it.
If after restarting the application you are still getting error 50, then you need to continue with the following steps to fix the problem.
How to fix error code 50?
There are several potential fixes for the Disney Plus error code 50. Here are some options that might work:
1. Check Internet connection
Error 50 may be caused by a weak or intermittent internet connection. To fix this, make sure your internet connection is working properly. This can be done by checking your connection speed or connecting to another Wi-Fi network.
2. Clear app cache and data
Another possible solution is to clear the cache and data of the Disney Plus app. This can be done from the app settings on your device. Clearing the cache and data will remove any temporary files that may be causing problems in the app.
3. Update the application
Make sure the Disney Plus app is updated to its latest version. Sometimes bugs in the app are caused by an outdated version of the app. If an update is available, make sure to download and install it.
4. Reinstall the application
If the above solutions don't work, you may need to uninstall and reinstall the Disney Plus app. Make sure you have your login credentials handy before doing so, as you'll need to log in again after reinstalling the app.
Conclusion
Disney Plus error code 50 can be frustrating, but it's not insurmountable. By following the steps above, you should be able to fix the issue and get back to enjoying your favorite content on Disney Plus.
Always remember to check your internet connection, clear the app's cache and data, update the app, and if all else fails, reinstall the app. Good luck!