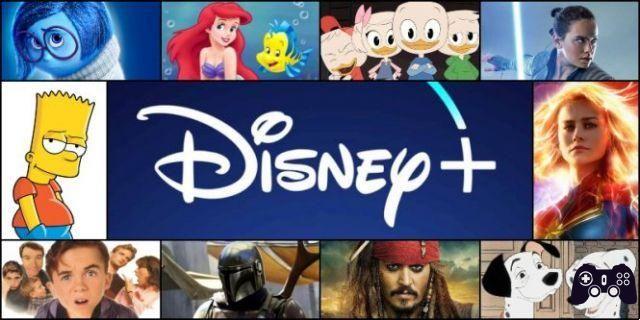 How To Fix Buffering Issues With Disney Plus? Disney Plus is a brand new streaming service that only arrived in Spain today. That said, we cannot expect the service to be flawless. There are some user-reported issues with Disney Plus, such as buffering issues.
Our recommendations will help you determine why you are having playback problems on Disney Plus so that you can fix them. Some of them are hardware related but most are software related.
How To Fix Buffering Issues With Disney Plus?
First of all to fix Buffering Issues with Disney Plus please check your Internet connection and make sure it is stable. If possible, you could try a wired connection instead of Wi-Fi. This way you will make sure you get the best signal.
The Internet speed recommended by the official Disney Plus is 5,0 Mbps if you want your content to be streamed in high definition (720p or 1080p) or 25 Mbps if you want to stream in 4K Ultra HD. This is the bare minimum and you should probably have even higher speeds for the best performance.
If your internet connection is up to par, Disney's recommended internet speed should be sufficient. It is also smart to decode the connection, which is to use it exclusively for streaming with no other devices connected.
If your internet connection isn't the problem, check out the other tips below. If your internet connection is too slow, talk to your ISP about updating your package or switch to a better ISP.
Let's make sure the hardware is up to date
One of the most common problems is outdated software. Make sure you are using the latest version of the Disney Plus app for Android or iOS devices. Just tap the link on your device and select Update. You can also delete the app and then download it again from the official app store. Follow these steps:
Delete the Disney Plus app from your device.
Turn the device off and on again (reboot).
Go to your official app store, download and install the latest Disney Plus version.
Also, make sure your streaming device is running the latest version of the operating system. Check your device settings, probably on the System tab. The path may vary depending on the type of device.
Let's take a look at the hardware
Hardware is also very important. Believe it or not, Disney Plus recommends cables for the best streaming experience. If you are using a smart TV, Roku, Fire TV, etc., you need to use the following cables: HDCP 2.2. These cables serve high-quality, high-speed streaming without buffering, especially in UHD streaming. Make sure your device is compatible with these cables.
How To Fix Buffering Issues With Disney Plus? Restart everything!
You can also try the old reboot which is always very reliable. Some call it a power cycle. This is when everything goes off and on again. Everything includes the streaming device, the modem and the router. Do the following:
Start with the modem and router. Turn them off by pressing the power button or unplug them from the power source.
Then turn off the streaming device you are using (TV, tablet, computer, etc.)
After about a good minute, turn the modem and router back on.
Turn on your streaming device.
This power cycle has the power to solve many playback problems, including buffering. Launch Disney Plus on your streaming device again and see if you have solved the problem with Buffering on Disney Plus.
Clear the cached data
Whenever you use your browser, some of the data is stored as a cache, as are website cookies. But sometimes this can overload your browser, especially if you haven't cleared the cache in a while. Since the steps are different for each browser, please see the official support page for instructions. Basically, the steps are as follows:
Start your browser.
Go to options or settings.
Choose History or Privacy.
Finally, clear the history, cache and recent data. Make sure you select and remove everything.
You can also do this on Android tablets and phones, by accessing settings, finding apps and then storage space. Here you can clear the cache and data from any app, including Disney Plus.
Further Reading:
How to cancel Disney Plus membership before the free trial ends
How to fix playback problems on Disney Plus
How to cancel your Disney Plus membership
How to download Disney Plus on Xbox
How to download Disney Plus on Chromecast