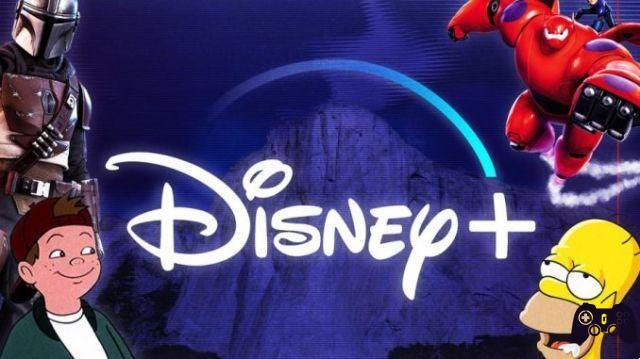 Error 83 on Disney Plus: how to fix? With hundreds of movies from the most famous franchises on the planet - not to mention thousands of TV episodes from our childhood - it's no wonder Disney + is very famous. However, when mistakes invade your movie marathon, things are far from magical. There are a few errors Disney + can throw out when things go wrong, but Error 83 is by far the most frequent error you'll encounter. Here are some of the reasons you might see it and what you can do about it.
Error 83 on Disney Plus: how to fix
1. Timeout del server
Error 83 on Disney Plus is one of the most common errors. When servers are overloaded and your Disney + app fails to connect to servers fast enough to pass a DRM / account check - or fails to connect at all - Error 83 on Disney Plus appears when you are unable to play the video as required. This is the most common reason error 83 is shown on Disney Plus.
Try again. Server issues are usually intermittent, so if you don't succeed at first, try again. Refreshing the browser page or closing and reopening an app can usually overcome error 83. Turning the device off for a minute and then turning it back on can help resolve some issues that cause error 83.
Widespread problem? If there are any blocks and you have learned about it via social media or sites like DownDetector, you simply have to wait for things to return to normal.
Its an iPhone? Sometimes you just need to turn off Wi-Fi and LTE streaming, but that's not really useful if you don't have an unlimited data plan.
First time watching Disney + on a laptop? The first time you try to watch Disney Plus on a browser, you are usually asked to allow Disney + to verify your device is suitable for playback. Click "Allow" and let the DRM check run. When this happens, click "Ignore" and then try to watch a video again.
Have you been getting error 83 for days? Perpetual Error 83 could be a sign of Disney + blocking your IP for any reason. You can contact Disney + support to see if you can unblock it or contact your ISP and ask to receive a new IP, but there is no real foolproof answer for this problem.
2. Incompatible platform
Error 83 on Disney Plus appears on a variety of laptops and desktops that cannot pass the DRM check required by Disney + before the videos start playing. These days, the DRM error is more likely to be a server-side timeout than a device-related timeout, as we saw during the early days of Disney +, but there are a few things that could cause DRM errors on your side rather than the device. from Disney's side:
Linux support may still be unstable. Linux wasn't supported at launch due to how strict the DRM restrictions were, but things seem to work on some distributions, most notably Ubuntu. You may also need to check which browser you are trying to use.
Disney + only supports a couple of the most popular desktop browsers: Google Chrome, Mozilla Firefox, Microsoft Edge, Microsoft Explorer, and Apple Safari. If you're not using one of these, try Chrome.
Browsers on entertainment consoles and Smart TVs are not supported. If a Disney + app isn't available for your console or TV, try Chromecast or AirPlay instead to download it to your TV.
If we haven't been able to help you, take a look at the Disney + support page.
Further Reading:
How to cancel Disney Plus membership before the free trial ends
How to cancel your Disney Plus membership
How to download Disney Plus on Xbox
How to fix Disney + error code 73
How to download Disney Plus to your computer