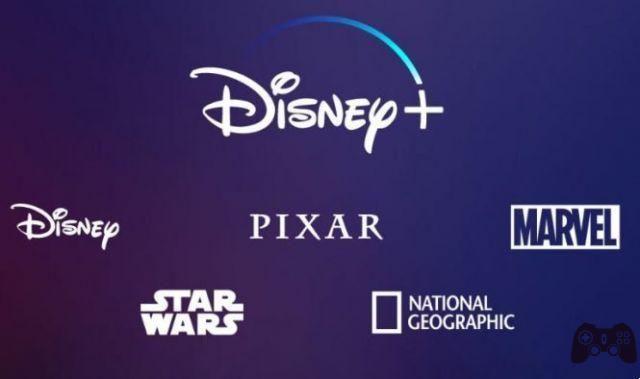 What to do when Disney Plus doesn't work? Disney Plus unable to connect, error. Here's how to fix it! There are some words you would never want to hear from your kids. A group of words so composed "Disney Plus does not work?". Yes, the recently launched streaming service also has its share of problems. So what can you do if Disney Plus doesn't work?
The good news is that there are a number of things you can do that could fix the Disney Plus connection problems you have right now. Here are some tips on how to fix when Disney Plus isn't working.
What to do when Disney Plus doesn't work
1. Make sure you have entered the Password correct
Typing the wrong password is the main problem of people who complain that Disney Plus doesn't work. If you have forgotten your password, you can reset it by doing the following:
Go to DisneyPlus.com and click the link Log in.
Enter the email address associated with your Disney Plus account and click "Continue".
You should see an option "Forgot Password"In the Password field. Click on it.
Within moments, you should receive an email with a six-digit code.
Enter that code on the Disney Plus site.
You should then be able to type in a new password for your account.
If for some reason you did not receive that six-digit code in your email, please check your spam folder or click the "Resend" selection on the site to submit a new six-digit code. You can also contact Disney Plus support directly through their help center site, by phone or via live chat.
Note that your Disney Plus account is also the same one you and other family members would use to access other company-owned services. If someone using the account changes their password on one of these other services, it will also change their password for access to Disney Plus.
2. How to fix Disney Plus streaming problems at home
If you find that Disney Plus is not working in your home, a series of actions could solve these problems:
If you're having trouble streaming at home, you can restart your TV, set-top box, game console, or laptop to see if that fixes the problem.
Turn off your home router for about 60 seconds and then restart it to see if that resolves the download flow.
You can turn off the modem for up to 30 seconds and then restart it.
You can try reinstalling the Disney Plus apps on your devices.
If you are still having streaming problems, it is possible that your modem is in an inappropriate position and the signal is weak. Try moving it to a more open area of ​​the house. You could also try connecting the modem directly to your smart TV, set-top box, or game console. You will need at least 5 Mbps download speed to access HD content on Disney Plus and 25 Mbps for 4K streaming.
Some older TVs and monitors may have higher definition video streaming issues. For Disney Plus, your TV or monitor should support HDCP 2.2 for viewing 4K video and HDR content.
3. How to fix Disney Plus problems on smartphones, tablets and PCs
If you find that Disney Plus is not working properly on Android and / or iOS smartphones and tablets, or if there is a problem with running videos on your PC's web browser, there are a few things you can do.
If you're on a cellular network, you may find that its connection speed isn't good enough for a good streaming experience. If so, it might be useful to connect to a Wi-Fi signal. You can also toggle Airplane Mode on and off again, which sometimes fixes connection issues. You can also turn your mobile device off and on again.
You can also fix some problems by restarting the apps and also uninstalling and reinstalling them.
You can also try clearing their app caches to fix the issues. If you have an Android device, go to Settings> Apps> Disney +> Storage, then select the "Clear cache" and "Clear data" options.
If you are using a PC web browser, clearing the cache on the browser may help with any video issues.
If you are streaming the service from your mobile device to your smart TV via Chromecast and are having trouble, try this. Go to the Home screen, then go to Settings> Apps> Chromecast built-in> and then select the "Clear cache" and "Clear data" options. Finally, restart the TV by holding the green hold button on the remote control for over five seconds. The screen should go black and you can release the button at that moment.
Finally, make sure you have the latest version of the Disney Plus app installed on your mobile device. It is possible that you have encountered a bug that has been fixed in the latest version of the app.
4. How to fix caching problems with set-top boxes and game consoles
If Disney Plus is having problems with your Amazon Fire TV Stick, set-top box, or smart TV, you can go to Settings> Applications> Manage installed applications> Disney +. You can then select the "Clear Cache" and "Clear Data" options.
If you own a Sony PlayStation 4, you can get rid of the Disney Plus cache by going to its Settings menu. So go on Storage> System Storage> Saved Data. Then highlight the "Disney +" option, select "Options" and finally select "Delete"
For Microsoft's Xbox One console, clearing the Disney Plus data cache begins by accessing the console's main menu. Then go to My games & apps> Select apps and highlight the Disney + checkbox. Then press the Menu button on the Xbox controller. Click on "More options", then select "Manage apps" and finally delete the saved data.
Disney Plus not working? It may actually be non-functional
While this is rare, it is possible that Disney Plus is not working because it has server issues. You may want to visit the DownDetector site to see if anyone else is having problems. It is also possible that a problem with your home internet service is causing the problem, in which case you will need to contact your service provider.
Further Reading:
How to cancel your Disney Plus membership
How to download Disney Plus on Xbox
How to cancel Disney Plus membership before the free trial ends
How to download Disney Plus to your computer
How to install Disney Plus on Amazon Fire Stick and Fire TV