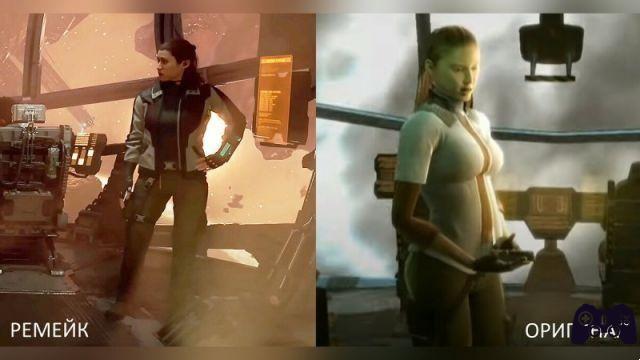 It is useless to deny it, the wait towards DeadSpace Remake increases day by day among the ranks of fans and curious. However, the recent publication of an 18-minute gameplay video has sparked a new and recent one controversy entirely dedicated to the female characters of the new project by Motive Studio. According to the community of enthusiasts, the women shown in the clip would be less buxom and older compared to their counterparts in the original video game.
It is not the first time that the video game public reacts in this way towards the graphic rendering of their favorite female characters (we remind you, for example, of the long online discussions regarding the characterization of Aloy in Horizon Forbidden West), fueling controversy and bitter clashes that the regulars of the environment know well.
One of the changes that struck the most with Dead Space Remake is the one linked, specifically, to the character of Nicole Brennan, fundamental support of the protagonist at the plot level. According to what is reported by SocialBites.com she, in particular way, seems to have been remodeled to make her look very older and more mature compared to the original version, totally changing its original aesthetics. The most ardent fans therefore immediately noticed such a change, certainly legitimate in terms of plot given that his date of birth has never been specified.
The second controversy, always in this sense, with Dead Space Remake, connects to the character of Kendra Daniels, which, according to the community of enthusiasts, from the latest images seems to be a lot less shapely than in the past. Obviously the comments on the matter were many and still continue to be written in the meeting places of the fans. Many of these immediately read to us a "certain feminism" forced into these aesthetic changes, a purely conceptual transformation rather than an external one. Each opinion leaves the time it finds less than official confirmation.
Before saying goodbye, we also recommend that you drop by on our YouTube channel, where you can find videos dedicated to the videogame world at 360 degrees, with curiosities, goodies and reflections on the sector and the current approach possibilities it offers.