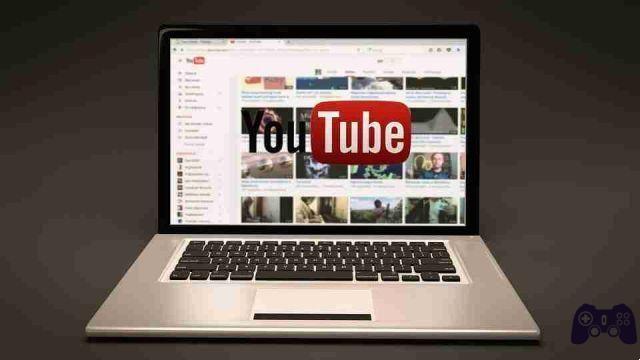 YouTube is a great way to start a side business. If you are passionate about a topic, you can be sure that you can find an audience on the platform. But attracting people to your content requires quality videos that stand out.
And to produce such stunning videos you need professional video editing software. Unfortunately, not everyone can afford these tools. Thankfully, there are many free YouTube video editors on the market.
Best free video editors for YouTube
Let's take a look at the best free YouTube video editing software.
VideoProc Vlogger
Our top pick for the best free YouTube editor is. And the main reason for this is the comprehensive yet easy to use nature of the program.
For starters, VideoProc Vlogger has no learning curve and no skill required. The subdivision, cropping, rotation, corrugation modification and many other UI features are very intuitive. In addition to the usual tools like cropping, inserting keyframes, VideoProc gives you the ability to overlay unlimited tracks, including audio, effects and subtitle tracks.
VideoProc Vlogger has more than 20 speed presets, which allow you to slow down or speed up shooting the way you want. Cinematic movie making is one of the hardest things to master, so it's great to see that VideoProc gives users so many options.
Later, you can also color and color correct your 4K videos from within VideoProc Vlogger. Among other things, you can remove noise, reduce grain, and use 3D LUTs to create a different aesthetic.
Add to this level 3 hardware acceleration, a custom rendering engine and a state-of-the-art image resizing algorithm and you get an unparalleled editing experience that never slows down.
VideoProc Vlogger is free, with no strings attached. There are no video export limits, no watermarks, and no subscription plans. It is available for both Windows and macOS.
Lightworks
is another feature-rich free video editor for YouTube. But before we discuss this in more detail, remember that if you want to edit 4K video with Lightworks, you will need to subscribe to a premium plan. The free plan limits the resolution to 720p and exports MP4 files only.
If you want to use Lightworks only for small projects, you won't be disappointed as it has all the usual bells and whistles. For example, Lightworks supports timeline trimming, splitting, extending, and trimming. In addition, it also has a built-in color correction function with support for 3D LUTs.
And to make sure your edits are smooth and responsive, Lightworks supports GPU acceleration. It might not be as good as VideoProc Vlogger's level 3 hardware acceleration, but it makes for a much better experience.
There is only support for 64 video tracks and 32 audio tracks. There is also no support for overlay tracks.
VideoPad
is a beginner editor that packs a lot of amazing features. The free YouTube video editor has options like crop, trim, resize, flip, speed and image manipulation in picture mode. You can also color correct with VideoPad.
Plus, when you're done with the editing part, you can export the videos in a variety of formats and to a variety of platforms. For example, you can export directly from VideoPad to YouTube. Likewise, you can also export to cloud services like Google Drive.
VidoePad also allows you to fix fisheye, reduce lens distortion and refine your footage to make it more captivating. You can also add subtitles within the editor.
Now, there are some things that VideoPad is missing.
First, VideoPad does not support drag and drop for all features. For example, if you add transitions, you can't remove them from the timeline. You have to go to the transition panel and remove it from there.
Secondly, unlike VideoProc Vlogger, the free version of VideoPad only supports GPU acceleration for effects and transitions. Hence, the render times will be long.
Finally, even the free version of VideoPad does not allow you to use the commercial video software. For this, you need to purchase one of the subscriptions.
Shotcut
For starters, it's free and open-source, so it's entirely community-developed.
In addition, Shotcut also boasts many professional features. It has more than 20 different transition presets, color correction and gradation support. It also supports multiple levels. You can also customize the texts to be used in the titles and subtitles.
And while audio editing lags behind the competition like VideoProc Vlogger, the different options on offer more than make up for it. There is support for two audio channels. You can cut, delete, adjust the volume, and increase or decrease the speed of the audio, among other things. There are also effects like fade in / out.
Finally, Shotcut handles the editing workflow flawlessly thanks to GPU acceleration and parallel image processing.
All in all, Shotcut is an excellent choice for those looking for video editors that cost nothing.