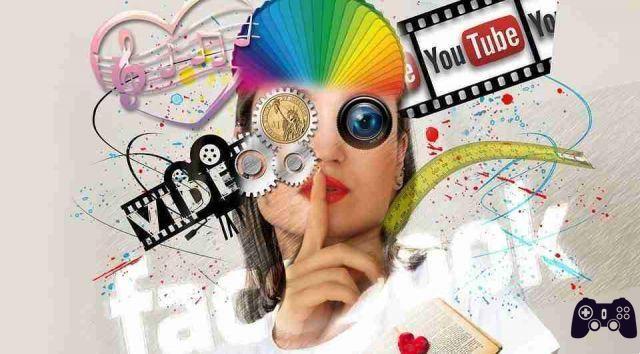 Using a tag generator can be a great way to help your YouTube videos rank better and increase views. But there are so many variables that it can seem overwhelming to know where to start. Tags are probably the most important aspect of getting more views on YouTube.
Generating YouTube tags can be a tedious and time-consuming process. But if you want to properly optimize your videos for search engines, you need to tag your videos correctly. Thankfully, these eight awesome YouTube tag generators will help you do it quickly and easily.
VidlQ
is a YouTube tag generator that provides you with SEO, keyword research and tag analysis. VidIQ helps you generate video tags and offers you new insights into comments left by your viewers. It also helps you improve the SEO for your videos, get more views and decide which keywords to use in the description.
VidIQ is powered by artificial intelligence (AI) which helps analyze videos in real time. The creators designed the system to help marketers increase channel views and subscribers using AI-powered insights and actionable data.
The free version allows you to generate three tags for a specific query. You can upgrade to the premium version to access:
The keyword translation tool
Search by keywords
Keyword Tag Templates
The keyword inspector
Keyword functionality online
The ability to auto-complete video tags
TunePocket
Originally a royalty-free stock music library, it is currently known for offering music services and several YouTube tools, including YouTube Tags Generator. The best thing about TunePocket is that it doesn't require you to create an account.
TunePocket a free online tool that allows users to quickly and easily optimize YouTube video tags. While the site doesn't provide tag data for a YouTube video, it does provide a good starting point for generating relevant tags for your video.
Tube Ranker
provides you with a number of effective tools to improve the ranking of your YouTube video, such as online video tag generator, title generator, ranking tracker and so on.
Additionally, Tube Ranker gives you access to a unique YouTube tag extraction tool which is a handy way to extract and reveal the meta tags associated with any public video. These extracted tags can be used to optimize videos and understand how competitor videos are using them to boost performance.
You can also optimize existing videos by reviewing and refining their keywords. While the free version allows you to generate five YouTube tags per day, the premium version helps you unlock a number of useful features like analytics tracking, description generation, and more.
TuBeast
, like Tube Ranker, offers a variety of tools and services to improve the SEO of your YouTube videos. Its YouTube tag generator tool is known to be the most comprehensive YouTube tag generator tool on the market.
This is because it gives you search volume and competitor metrics for your target keywords for your current usage, as well as for the past 12 months' usage. It also features trending information, which can be used to create targeted video content that appeals to what users are looking for on YouTube today.
You can also make good use of its Advanced Topic Search, Meta Tag Optimization, Beast Tracker Tool, Channel View, and Video View Tool. Optimizing YouTube videos can be tricky - what are the most important tags to include, what should video titles be, and how should a video description be written? TuBeast specializes in optimizing YouTube metadata for your videos.
kparser
is a free online tool that can help you with your SEO needs. Identify, rank and store keyword information to find new movie ideas, generate SEO-friendly keywords, and generate title tags, descriptions and other metadata. It even lets you create country specific tags.
Kparser generates keyword suggestions using Google Play's autocomplete algorithm. You can also use Kparser to create the best username, keywords and channel tags. You can also use its SEO content checker to see if your video is optimized.
It's completely free and you can generate country-specific tags or change your language.
YTube Tool
it is different from other tag generators. Instead of generating new tags for your videos, this tool helps you get your competitor's video tags. It is perfect for spying and beating the competition.
So how does it work? This tool will help you extract tags from a video. You can paste or enter the video URL and it will list all the tags listed on the videos made by the same user. With this tool, you can get suggestions for new tags to optimize your SEO.
The tags are listed in a separate box so you can fine-tune your tags. The tool also shows how many times each tag is used in videos, helping you to prioritize tags that won't be as common.
Rapid Tags
generate video tags that help your videos rank well on YouTube. It also provides tools for keyword analysis and other tag-related information. Available in beta, you can use the tag generator for free.
It also has a useful tag generator for TikTok. So, if you're a TikToker too, you're good to go. Its tag analyzer is particularly useful for tracking metrics and helping you improve in the long run.
Keyword tool
Creating a compelling YouTube video can take time and effort, but it can pay off if you take the steps necessary to make it popular. Lo for YouTube can help you identify the right keywords to attract viewers to your video and increase its overall popularity.
This tool uses YouTube's autocomplete feature to generate long tail keywords related to a particular topic. The Keyword Tool will extract over 750 YouTube tags for your video in seconds. You just have to enter the topic of a video in the search box to access the list of keywords that can be used as tags.
Additionally, the Keyword Tool automatically separates keywords with commas when you copy them, so all you have to do is select the tags of your choice, copy and paste them into a field below your YouTube video.