Whether you've just bought a new video card, or you've simply never seen what its maximum potential is, this article is for you: there are plenty of games with incredible graphics that will push your GPU al suo limit, and in this article we have selected 10 of the most popular of the moment.
Before starting, however, it is good to clarify a couple of things. First of all, if you want to actually push your video card to its full potential, there's a good chance it will reach a very high temperature. In fact, most GPUs will kick back if they get too hot, but voltage controls and RAM modules won't, so you may need to increase the speed of the fans in your video card to keep it cooler, and more importantly safer.
You may then be tempted to simply set each graphics setting to the maximum and the highest resolution your monitor will allow. Depending on the card you have, this approach may seem to work since the frame rate will be very low, but what is most likely happening is that the load on your VRAM will be too high.
The GPU could therefore be fully used even if in reality it is not doing much, while to really test it the right thing to do is to use the highest settings - or almost - in the world to generate a rendering as complex as possible, and then scale the resolution (or use an upscaling option, if one is present), so as not to exceed the RAM limits.
Now that our dutiful preamble is done, let's move on to what are actually the best games to use to fully test your GPU according to TechSpot.
10 games to bring your video card to its knees
cyberpunk 2077
Metro Exodus Enhanced Edition
The Plague Tale: Requiem
Control
Forza Horizon 5
Marvel's Spider-Man Remastered
Dying light 2 stay human
Hitman 3
Assassin's Creed Valhalla
Red Dead Redemption 2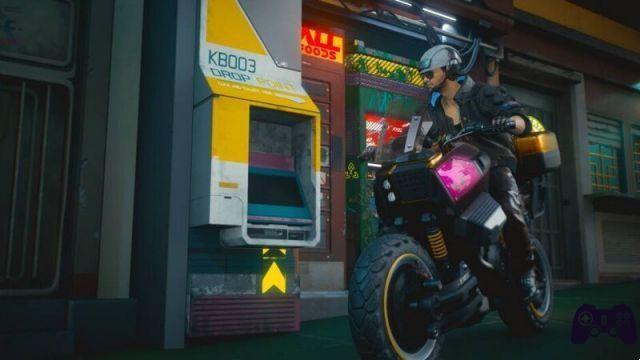 cyberpunk 2077
It seems ironic to start our list with Cyberpunk 2077 given its traumatic past, but CD Projekt RED's title remains virtually unbeatable when it comes to GPU testing. Set in a dystopian future and full of references to sci-fi and anime culture, the art direction has very demanding rendering requirements.
To test not only your video card, but your entire PC, turn on ray tracing forglobal illumination, reflections and shadows. The only problem with Cyberpunk 2077 is that if you crank everything up (for example, Psycho-level ray-traced lighting), the frame-rate will plummet to extremely low levels - unless you're using one of the latest GPUs to hit the market.
So it's best to give your graphics card some breathing room to maintain a decent frame rate, mostly using high settings and keeping theray tracing illumination is off and everything else active. Finally, enable Nvidia's DLSS if you have a GeForce RTX card or AMD's FidelityFX Super Resolution if you have one of the Radeon RX models (although it also works with other cards).
Metro Edoxus Enhanced Edition
We then move on to Metro Exodus Enhanced Edition, which is a clear improvement over the initial version of the game where, of course, all the great rendering weighs heavily on the GPU to say the least even on Normal/High settings. But if you really want to push your video card and it supports ray tracing, turn it on and set everything else to Ultra (avoid the Extreme unless your card has 8GB or more of VRAM). As with Cyberpunk 2077, it is also worth activating DLSS if possible.
The Plague Tale: Requiem
The second chapter of the adventures of the brothers Amicia and Hugo, as well as the first, is a real tour de force for your video card. In fact, the Asobo Studios team used every resource they had for rendering with the aim of donating a look great in Plague Tale: Requiem, but of course this is reflected in the high hardware requirements needed to play the opera.
However, the heaviness of the game makes it perfect for testing your video card: with all settings on High (Ultra is a bit too much), the stress on the GPU will be at optimal levels. We should also note that there is currently no ray tracing support available, but it should be added soon with a patch; meanwhile, DLSS is supported, so you'll definitely be able to pick up a few frames.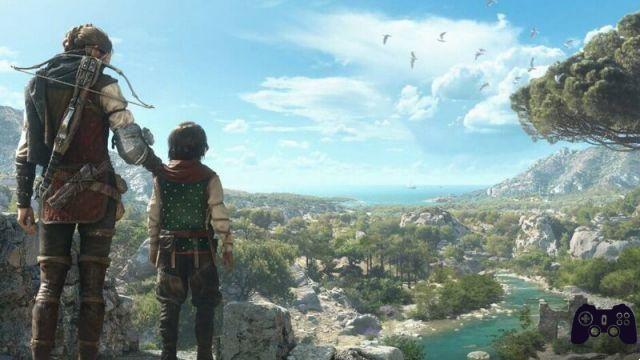 Control
Control is a true classic: by choosing all graphics settings to High and activating any available ray tracing effects, you'll soon feel the heat escaping from your PC. Unfortunately the Remedy title only supports DLSS to boost frame-rates, so if you own a Radeon card you may want to drop the resolution slightly to ensure the GPU is put to the test.
Forza Horizon 5
While Forza Horizon 5 isn't as intense as other games on this list, it's still more than enough to stress your GPU. In this case the ray tracing can be ignored as it is only used to improve the appearance of the cars while they are in the garage, while on the road it is a normal render. Simply crank up each setting to maximum, and that's enough to put a strain on your video card.
Marvel's Spider-Man Remastered
When the developers at Nixxes Software created the PC port of Marvel's Spider-Man, they made sure to include every rendering trick imaginable to make it look stunning. At maximum settings, the level of detail with which New York is created is incredible, and this obviously means a very high dose of stress on the GPU.
With the graphics settings set to Very High Quality, ray tracing turned on and the resolution at a minimum of 1440p, both the CPU and GPU will heat up in no time; furthermore, this is one of the few titles on the list where the use of DLSS and FSR is recommended (although not mandatory) to further increase the stress level on the graphics card.
Dying light 2 stay human
While Dying Light 2 Stay Human wasn't received very well by critics upon its release, the visuals of the game are spectacular, using the full range of graphical tools possible. As with most of the titles we've told you about, to test the GPU you will need to activate ray tracing, which in this case can also be supported by DLSS or FSR.
Hitman 3
Even though it has been out for more than a year, IO Interactive continue to support Hitman 3, adding new elements and improving the gaming experience. To push your GPU to the max what we recommend you do is set all settings to High, except the Detail Level bar which can be set to Ultra. Then you can use Intel's DLSS, FSR or XeSS to improve performance, simply by selecting the highest quality.
Assassin's Creed: Valhalla
Assassin's Creed: Valhalla doesn't have ray tracing, but even so, with resolution and details set to maximum, your GPU will overheat in no time. The latest generation video cards may find this game easy to handle, but there is one setting that can change the cards on the table: the resolution scale; push it all the way up and the video card will render more pixels, before dropping them back to monitor level. Be careful though, as setting it too high could run out of memory on your card.
Red Dead Redemption 2
We finish our list with a Rockstar classic: Red Dead Redemption 2. In this game there is no amazing ray tracing, but many textures, polygons and shaders; what we recommend you do is increase every setting to maximum, except tessellation and water quality level, which can be kept at 3 or lower. Also, you should activate DLSS or FSR, not only for the extra fps, but also because the memory load with all settings maxed out might be too much for some cards, resulting in GPU stall.
That's all we had to say about 10 of the best games to push your GPU to the max. Of course, we're not advising you to buy them just to warm up your graphics card: we've specially included popular and recent titles, so it's more likely that you have at least one ready in your library to start without having to pay a dime.