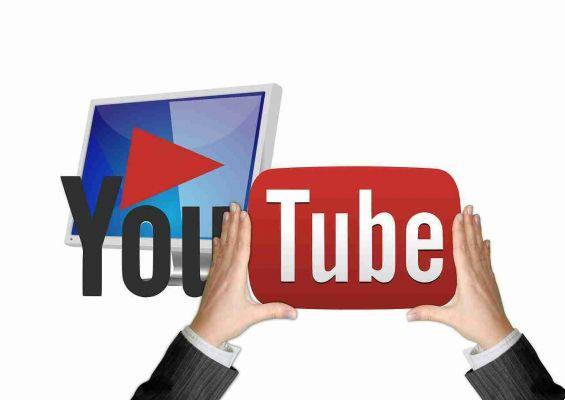 Who are the most famous YouTube stars? You know, the ones who make millions of dollars. In this article we will list the most subscribed channels on YouTube.
We remind you that these data are correct at the date of publication of this post so they may vary over time.
10)
28.007.426 members
Whindersson Nunes Batista. He is a Brazilian entertainer and uploads a variety of content such as song parodies, movie reviews and vlogs. The vlogs use a simple style, with Batista appearing shirtless in a room.
9)
28.214.415 members
Taylor Swift is one of the most famous musicians in the world, it's no surprise that her Vevo channel on YouTube has so many subscribers.
8)
28.269.303 members
YouTuber Rubén Doblas Gundersen, elrubiusOMG is primarily a gaming channel. Game channels are among the most popular genres on YouTube, and Gunderson plays a variety of video games while offering commentary on them. Here you will also find vlogs and various.
7)
28.417.241 members
Dude Perfect is a sports and entertainment channel hosted by friends who were college roommates.
6)
29.220.045 members
Ed Sheeran is a very popular musician.You will find mostly music videos and official audio for Sheeran's music, along with some live performances and promotions.
5)
30.058.741 members
KondZilla is the stage name of Konrad Cunha Dantas. He is a music video producer and director from Brazil. That being the case, the uploads of him on the channel are all in Portuguese.
4)
33.513.052 members
Gesture of the Cylean German Alexander Garmendia Aranis, HelloI'mGerman.
He also has the honor of being the first YouTuber to earn two Diamond Play Buttons (an award given by YouTube when a channel earns 10 million subscribers). The channel focuses on comedy videos on everyday topics in a relatively understandable way.
Unfortunately, the story of HolaSoyGerman has a sad ending. Despite his popularity, the channel hasn't seen any uploads since November 2016. This is due to the fact that he and his girlfriend are constantly harassed by fans outside their home.
3)
34.608.966 members
On Bieber's Vevo channel, you will find everything from old songs like "Never Say Never" to songs from his latest album like "Company". The channel hasn't seen any updates in over a year, so expect more videos when he announces a new album.
2)
39.920.168 members
The T-Series is an Indian music company, mainly known for Bollywood soundtracks. While it is a long way from # 1 in terms of subscriber count, this channel has the honor of having the most views on YouTube.
1)
61.679.846 members
Felix Kjellberg, better known as PewDiePie, is by far the most famous YouTuber in the world. His channel has had the most subscribers on YouTube since Dec 22, 2013. He has built his popularity on Let's Play-style gaming videos, but has also uploaded goofy meme comments and vlogs.