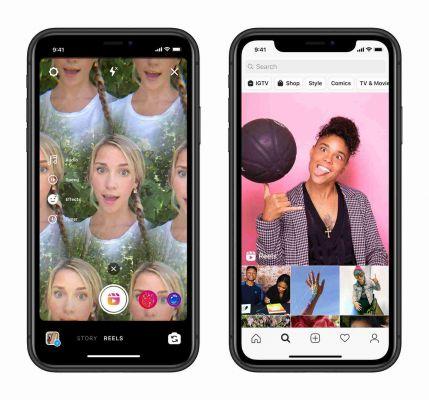 Reels is a new Instagram feature with which you can edit and post in real time by adding music and filters.
Thanks to the Reels function of Instagram you have the possibility to apply filters, writings and music in real time to your 15-second videos.
The Instagram Reels can be published in the appropriate section visible on your profile, but you can also share them in the Instagram Feed and in the Stories.
Reels Instagram how it works
Open Instagram and open the app camera as if you were making a Story. Now at the bottom of the options you will see Reels, select it.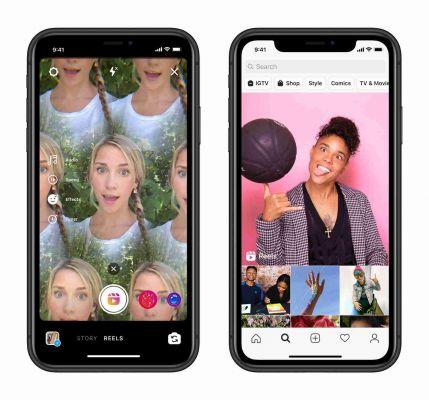 You'll see a variety of creative editing tools on the left side of the screen to help you create your reel, including:
Reels can be recorded in a series of clips (one at a time), all at once, or using videos uploaded from your gallery. Record the first clip by holding down the capture button. You will see a progress indicator at the top of the screen as you record. Stop recording to end each clip.
How to share the Reels on Instagram
If you have a public account: you can share Reels in a dedicated space in Explore. You can also share them with your followers by posting them on your feed. When you share Reels with certain songs, hashtags or effects, the video may also appear on dedicated pages when someone clicks on that song, hashtag or effect.
If you have a private account: Reels follows your privacy settings on Instagram. You can share on Feed so that only your followers can see the video. People won't be able to use the video's original audio, and people won't be able to share your Reels with others who don't follow you.
When your Reels is ready, move on to the sharing screen, where you can save a draft of the video, change the cover image, add a caption and hashtag, and tag your friends.
After sharing the video, a separate tab called Reels will appear on your profile, where people can find the videos you shared. If you also share them on your feed, the video will appear on your main profile grid.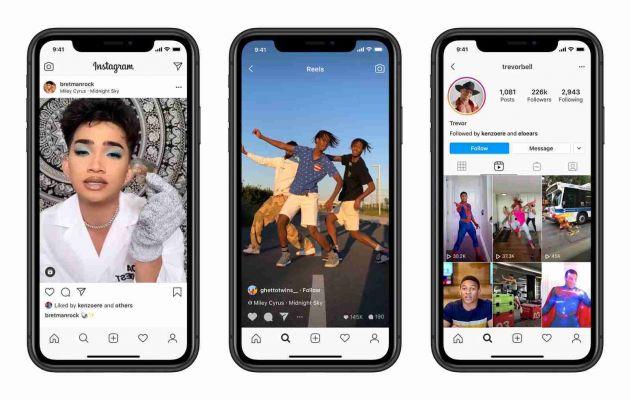 Whether you have a public or private account, you can share your Reels as a Story, with favorite friends or in a direct message. If you do this, the video will behave like a normal Story - it won't be shared with Reels in Explore and it won't appear on your profile and disappear after 24 hours.
Who can see and share your reels
The settings related to viewing and sharing of your reels depend on the privacy settings configured for your account:
For public accounts: Anyone on Instagram can see and share your reels. People can see your reels on Explore and in places like effects, hashtag, and audio pages. Everyone on Instagram can create a reel using your original audio.
For private accounts: Only approved followers can see and share your reels. When someone shares your reel, only your followers will be able to see it. Nobody will be able to create a reel using your original audio.
Remember that the reels you post on Feed or Explore will be visible in the Reels tab on your Instagram profile. Reels shared in Stories and Direct will no longer be visible after 24 hours and will no longer be present on your profile.
Reels Instagram featured
Reels with the inscription Featured are selected by Instagram as reels that may be of interest to many people and are posted by different creators. Instagram chooses the reels to highlight for a specific period of time based on elements like genre, style and level of fun.
Remember that only public account reels can be highlighted. If your reel is featured, you will receive a notification from Instagram.
The goal is to highlight only the original reels and that comply with the Community Guidelines.
How do I delete a reel
Log into your profile and tap
Tap the reel you want to delete.
Toccata (iPhone) (Android) in basso.
Toccata Delete > Delete.