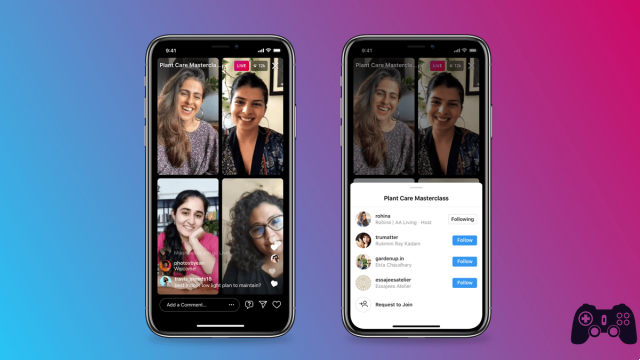 Instagram Live Rooms, a feature that will allow a group of up to four users to live stream together. This is an update from Instagram's previous limit, which only allowed a maximum of two users to go live at a time.
They will soon be available to users all over the world, if you don't see the feature you'll just have to wait.
How live room on Instagram works
The process of creating a Live Room is quite simple. If you want to be ready on the release date of the feature, here's how to create a Live Room on Instagram:
Download the latest version of Instagram and open the app.
Swipe left on the screen and choose the option Live from the sequence at the bottom of the screen.
Add your stream title and select the icon Rooms.
You can now choose to go live with the people you invite or with the people who have requested to live stream with you.
You can add up to three other people to your stream. In case you start with just two people, you can always add a third when streaming.