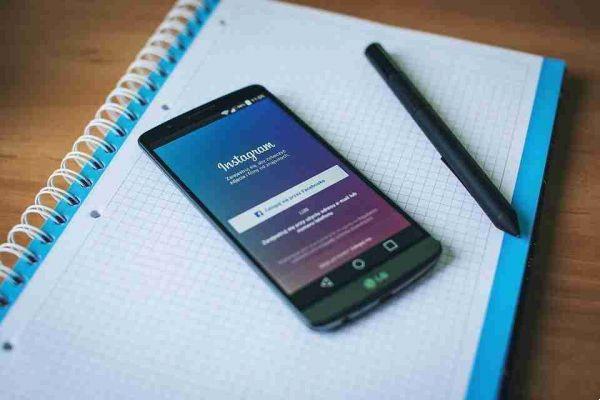 Worried that someone knows how to hack your Instagram? Here's how they could do it and how to prevent it.
Instagram is one of the most popular social media apps, so obviously it's a great target for cybercriminals who want to hack accounts.
So how do people hack your Instagram? What are the consequences of this? And what can you do to protect your Instagram account?
How does Instagram get hacked?
Instagram hacking happens in several ways. Many attempts involve social engineering, which manipulates users whose accounts are susceptible to attack.
These are the most common methods of hacking Instagram profiles.
How do people hack Instagram with malicious software?
Some hackers infect computers with keylogging software. It records everything someone types, allowing unauthorized parties to acquire Instagram login details in this way. Alternatively, malicious software could enter your computer after clicking on a suspicious link or downloading a malicious attachment.
Numerous fraudulent websites use phishing tactics to learn passwords or encourage people to sign up to access accounts.
Certain cybercriminals can target accounts to crack them, but obviously the software they use is illegal in most countries. In some cases, even the software itself is fraudulent, used to deceive people who want to enter someone else's profile into falling victim to them.
How are Instagram accounts hacked via third party apps?
Instagram hacks also occur indirectly. Cybercriminals could take on a third-party platform that some people use to log into Instagram, compromising all associated account details in the process.
This is possible through Instagram integrations, as well as related platforms such as Facebook.
How do people get hacked on Instagram due to password issues?
If you use the same password for another account and it's part of a data leak, cybercriminals could hack into your account using the same password.
Alternatively, if your password is too easy for hackers to guess, your account is at risk.
How does Instagram get hacked via in-app scams?
Some hackers trick people into giving up their account details by orchestrating scams. A recent approach that is spreading involves people receiving messages on Instagram saying that their friends have given them gifts. However, the associated link sends people to an external site that steals their passwords.
How do people hack Instagram accounts without cybersecurity knowledge?
They are not always experienced hackers breaking into Instagram accounts. How can someone hack your Instagram account if he is not a cybersecurity expert? One of the main ways is intentional or unintentional device access combined with automatic logins.
can store information for multiple accounts. However, you can only access them one at a time. Maybe you often let your roommate or significant other use your phone to log into Instagram on their own. If you have a fight later and they know your password, that party could hack your Instagram.
A similar situation could arise if someone steals your phone, you lose it, or an unauthorized person gains access to your email. These results become problematic if you've turned on the two-factor authentication (2FA) feature for Instagram.
Having access to your email or phone could provide a hacker with the 2FA verification code they need to log into your account without knowing your password. They could then log into the account and change the password to something only they know.
What happens when someone hacks your Instagram account?
The reason for the hack and the methodology used determine what happens after an account hack. In cases where the hacker is someone close to you, you may not notice any changes to your account if the person did it just to spy on you.
In cases where professional cybercriminals have hacked into Instagram profiles, there could be significant changes to the account and its accessibility. These users will likely find themselves locked out of the account. If someone else checks him, he can change passwords to keep you locked out of the account.
How are people's Instagram accounts hacked when they are influencers?
Cybercriminals often take a particular interest in hacking influencer accounts. When people have tens of thousands of followers or more, the malicious parties could have a wider reach by compromising those accounts.
Sometimes, internet criminals use special software that launches a brute force attack against those accounts.
In some cases, hackers demand a ransom for the account. In other cases, they can change meaningful account details, such as images. Hackers often sell accounts with many followers or hijack the accounts of certain famous people for profit.
What to do if your Instagram is hacked
Instagram's security features become progressively more advanced in response to compromised user accounts. These changes make it harder for hackers to access accounts and easier for affected users to regain access.
If you think someone has hacked your account, the first step is to report it to Instagram. They will record all the details, investigate the case and help restore the service as quickly as possible.
The hacker may also have logged you out of your account and changed your password. Select Get help Sign in (its an android device) or Forgot password? (on an Apple product). You will then need to verify your account by entering one of the identity confirmation details, such as a phone number.
If you don't have any of the required information, choose Need More Help? and follow the onscreen instructions. This is the first step in contacting the Instagram support team, but you need to enter a security code to go further. It goes to your email address or phone number.
Verify your identity
Methods for confirming your identity vary depending on whether the Instagram account in question contains photos of you. If not, Instagram's support team sends an automated email asking you to provide the following information.
The email address or phone number used when creating the account
The type of device used when creating the account (such as an Android phone or iPad)
If the hacked account contains photos of you, Instagram uses a video-selfie method for verification. It requires turning your head in different directions while creating the clip. The reviews the video within two business days.
Passing this test results in receiving an email from Instagram containing a link to reset your password. Conversely, you may receive an email requesting another selfie video to be sent.
Also, it's a useful feature that restores deleted posts, stories, and reels. Whenever you remove your Instagram content, it goes and stays in the folder for 30 days before being permanently deleted.
If you suspect an account has been hacked but are still able to log in, follow these steps to protect your account:
Change your password. Passwords should be unique to Instagram and strong to deter hackers from guessing the correct one.
Enable two-factor authentication. This requires an additional code when you are trying to log into your account; even cybercriminals would need access to that device or service to gain access.
Confirm that your contact details (email address and telephone number) linked to your account are correct. If you receive an email regarding unknown changes to your Instagram account, verify that it is real by trying to log in in a different window. If not, it could be a phishing scam. Contact Instagram separately, without clicking on suspicious links.
Check which linked accounts and third party apps have access to your Instagram. You can do this in the Security section of your Instagram account, which shows your log inactivity. Remove access from suspicious accounts and apps. You can see the geographic locations where you are logged in and which devices are being used. If there are any that you don't recognize, you can disconnect.