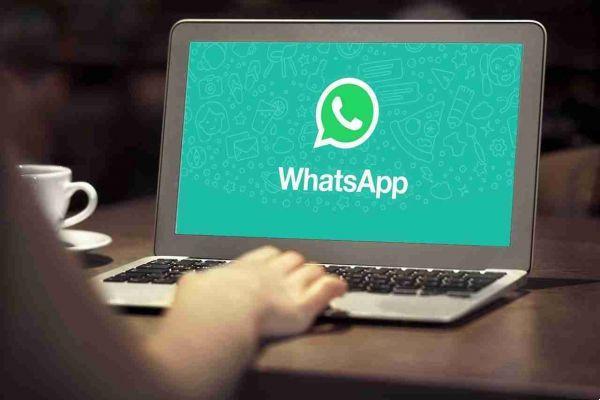 Annoyed that WhatsApp Web relies on your phone's internet connection? Thankfully, you can now use it even when your phone is offline; That's how.
Previously, the WhatsApp mobile app only mirrored your chat on the UI of a connected device. This meant WhatsApp would not work on connected devices when the phone ran out of battery or had a poor internet connection.
Well, not anymore: now you can use WhatsApp Web securely even when your phone is offline. Let's see how.
Use WhatsApp Web with your phone offline or turned off
It's easy to use WhatsApp on the web, desktop, or portal without your phone. There are two ways to do this:
Just update WhatsApp on your mobile device by searching for WhatsApp on the App Store or Google Play Store. If prompted, tap Update . Then log back into your connected devices.
If the above option doesn't work for you, you need to join the multi-device beta. At the time of writing, you should find this feature in the Connected Devices section of your WhatsApp mobile app. Join the beta, then log back in on your connected devices.
From now on, even with your phone turned off or disconnected from the internet, you can now use WhatsApp Web or the desktop app on multiple devices at the same time.
While your experience may be different, WhatsApp mentions some update limitations. For example:
You cannot create or view broadcast lists on connected devices.
Link preview doesn't work on WhatsApp Web.
You may have difficulty calling or texting people using an older version of WhatsApp.
How to remove a remotely connected device on WhatsApp
Having multiple devices connected on WhatsApp can be really useful. However, you may want to remotely disconnect a device for security reasons.
To do this on iOS, go to Settings at the bottom right of the WhatsApp mobile app and tap Connected devices . On Android, tap i three vertical points at the top right and select Connected devices .
Choose the device you want to disconnect and tap Logout .
Conclusions
This added WhatsApp feature brings some relief, as you no longer need to depend on your phone to chat with people via WhatsApp Web or the desktop app.
While you will remain connected to the WhatsApp desktop app, be careful while using the web version, as clearing your browser cache will log you out even if it is still connected to your phone. So you might want to avoid clearing the cache until your phone comes back into the picture.