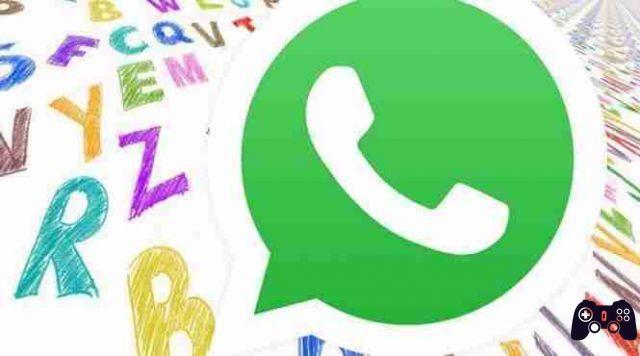 If you want to enrich your Whatsapp chats with new fonts to send messages to your contacts, these apps will allow you to do it easily.
All you have to do is create the text with these applications and then paste it into the text bar on the chat's Whatsapp and send it.
But let's see which ones are the best in our opinion and how to use them.
Best apps to change font on Whatsapp
Copy Anywhere, Stylish text, fonts, Arts, OCR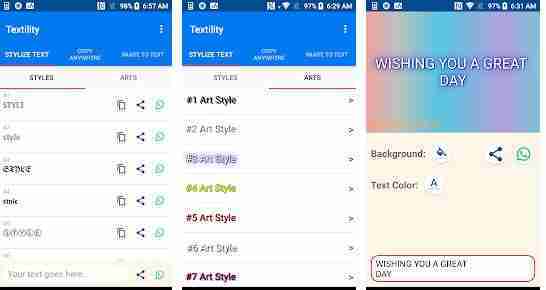 Download from PlayStore.
Once done, open it and type your message in the text box at the bottom.
Now you will see the text appear in the list of fonts present, scroll, and when you find the one you like just press copy and then paste it in the text box of the Whatsapp chat and send it, or press on the Whatsapp symbol next to it and select the chat to send it to.
Fonts For WhatsApp – Stylish Text
Another application you can use is. The mechanism is similar to the previous one. Type the message text through the app, choose the font you like and use the copy function then paste it into the Whatsapp chat you want.
Chat Styles: Elegant Whatsapp text and font
Another application that we recommend to send Whatsapp messages with different characters is. The procedure is always similar to the others and it always involves writing the message, choosing the font and then copying and pasting it in the Whatsapp chat. This app has the Whatsapp button next to the font that you can use to send the message right away without copying and pasting.
Conclusions
These font applications work both for Whatsapp and for other social networks or messaging apps always carrying out the copy and paste procedure.