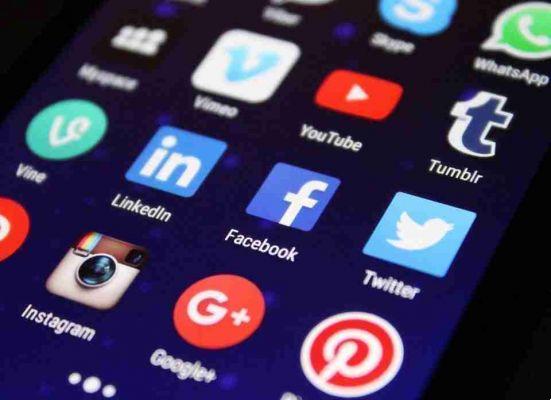 If you are logged in on a device that you do not normally use on Facebook, Twitter, Pinterest, Instagram, such as a friend's or work's computer, it may remain linked to your account and be used by others.
A safe way to terminate that login is to change your social media password. If you don't want to change your password (while advisable), some social media sites use remote logout of any session with the click of a button.
How to remotely log out of your social media accounts
How to log out of Facebook
If you are concerned that someone else is using your Facebook account, you can log out of any active Facebook session by doing the following:
Go to Settings > Security and access.
Bottom Devices you connected from , you'll see a list of all instances of where you've been logged into Facebook and when. The information includes location, time, device type and browser.
Click the three-dot button next to the instance you want to remove and click on Disconnect. If you want to disconnect from all sessions, scroll down to the bottom of the list (you may need to click Visualiza altro) and click Disconnect from all sessions .
How to log out of LinkedIn
LinkedIn also makes it easy to see all active sessions and log out:
Click on your profile picture and go to Settings and privacy .
In the first tab that opens, in Access and security click Change next to Where are you logged in .
This will show all active sessions of your account. To log out of one of these sessions, click on Exit.
How to log out of Pinterest
Logging out of active sessions on Pinterest is also an easy task:
Go up Settings and scroll down to Safety and click Show sessions .
A list of current and recent sessions listed by location, device and date will be displayed.
To log out of one of these sessions remotely, click End activity .
How to log out of Twitter
Twitter doesn't actually offer any functionality to remotely log out of your accounts. Instead, if you have any doubts, you will have to change your password.
How to log out of Instagram
Instagram does not allow you to log out remotely from your account. Instead, you will need to change your password. You can do this by going up Settings > Password . This will send an email to your associated email account with a link to reset your password. (It can sometimes take a while for the email to appear).