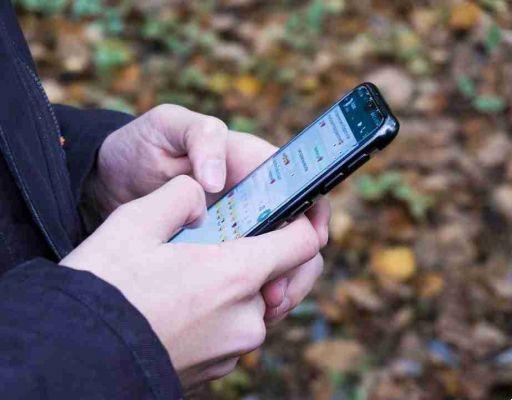 There are many valid reasons for recording a WhatsApp conversation: gathering evidence, research purposes, recording a meeting, etc. However, unlike other instant messaging and video conferencing apps, WhatsApp doesn't have native call recording support.
This makes recording WhatsApp calls a little tricky, but it's not impossible. In this tutorial, we will show you how to record WhatsApp video calls and audio calls on Android and iOS devices.
Limitations of WhatsApp call recording on Android and iOS
Although Android and iOS have built-in screen recording features, they are not the best option for recording WhatsApp calls. The tools are only equipped to record images and audio from your device's screen and speakers respectively.
Built-in screen recorders cannot record audio input from the microphone, so it cannot be used to record bidirectional interaction. You can use external audio devices (e.g. pass-through headsets) to create high-quality audio recordings of your WhatsApp conversations.
Do third party call recorders work?
If you go online to look for ways to record WhatsApp audio and video calls, you will find several blog posts recommending third party apps. These voice or screen recording apps can't give you what you need. We have tried a few on Android and iOS devices and none have worked efficiently. This is because third-party voice recorders cannot simultaneously access your device's microphone during audio and video calls.
For WhatsApp video calls, the apps will only record the content on the screen but will not capture audio. When you record WhatsApp voice calls, audio playback produces muffled, crackling noises. Some call recording apps openly claim that they cannot record VOIP calls made with social apps (WhatsApp, Skype, Telegram, etc.).
Hence, it is (currently) impossible to record WhatsApp calls using third party recording apps on iOS and Android devices. The best solution is to manually record calls using another smartphone or computer.
Record WhatsApp calls using another device
If you have a secondary device (smartphone, tablet or PC), use the device's built-in recording app to record WhatsApp calls. To record WhatsApp video calls, open the camera app on the secondary device, switch to "video" mode and start recording. Install a third-party call recording app on the secondary device if it doesn't have a built-in audio or video recorder.
Make sure to put the call on speakerphone so that the secondary device can correctly acquire the voice of the other participants.
If you are using an iPhone, there is a simpler alternative which involves using a Mac notebook or desktop to remotely record WhatsApp conversations. Go to the next section to find out how to do this.
Record WhatsApp audio calls using QuickTime Player on Mac
QuickTime Player is a multimedia playback utility built into the Mac operating system. The tool allows you to mirror your iPhone / iPad screen to a Mac and record calls from VOIP or instant messaging apps like FaceTime, WhatsApp, etc.
Since our experiment, we have not been able to record a two-way conversation (audio and video) using QuickTime. The app only started recording when we created a group WhatsApp call / conversation.
Basically, you can only use this tool / method to record a group WhatsApp audio or video call. All you need is a Mac desktop or notebook with QuickTime Player pre-installed, your iPhone and a USB Lightning cable.
Connect your iPhone to Mac using the USB cable. Select Confidence and enter your iPhone passcode if prompted to grant your Mac access to your settings and data.
apri Finder , select Applications in the sidebar and double-click QuickTime Player .
Next, select Fillet on the menu bar and select New audio recording if you want to record a group audio call. Otherwise, select New movie recording to record a group WhatsApp video call.
Touch the down arrow icon next to the record button.
In the "Microphone" section, select yours iPhone as the audio input source.
If you are recording a group WhatsApp video call, be sure to select iPhone as audio and video source in the "Camera" and "Microphone" sections.
You can also select your preferred audio output quality in the "Quality" section. Remember, the audio quality you select has an impact on the size of the recording. The higher the audio / video quality, the more disk space the recording file occupies on your Mac.
Press the record icon, start the WhatsApp call and add participants to the call.
QuickTime will immediately start recording audio or video when there are at least three participants in the group call. You will see the estimated size of the audio or video file as QuickTime records the conversation.
When you finish the call, select the button Stop to stop recording.
Select the play button to listen to the recording before saving it to your Mac. Remember to reactivate the QuickTime player by moving the volume slider to the right.
Use the keyboard shortcut command + S to save the audio or video recording. Rename the recording if you wish, choose the destination folder and select Save .
WhatsApp call recording: legal or illegal?
In some countries it is completely illegal to secretly record any kind of private phone conversation. So, before using these apps or methods to record WhatsApp audio and video calls, please check that the call recording is legal in your country or region. If legal, it is also ideal to obtain the consent of all participants before recording conversations.
Recording phone calls can also be contrary to an organization's communications policy. So, before recording your business meeting or virtual conference via WhatsApp, check with your supervisor or human resources that you are allowed to do so.