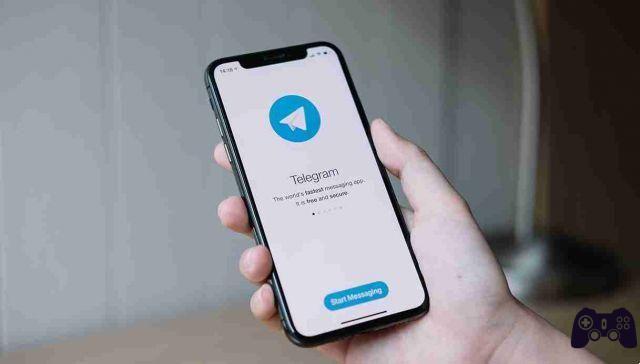 With nearly 161 million new accounts created in the first quarter of 2021, the versatile Telegram messaging app is currently exploding in popularity and its developers claim to now have over 500 million active users worldwide.
Telegram's security is undoubtedly one of its great strengths, but it has one downside: you can't back up your secret chats or move them to a new device. Unless you have a rooted Android phone, in which case you can. Let's take a look at how.
Why doesn't Telegram automatically transfer secret chats?
While Telegram aims to be more secure than WhatsApp, its advanced privacy features only come into play if you use the end-to-end encryption feature of secret chats.
Unlike normal messages, secret chats are not stored on Telegram's servers. Instead, your message is encrypted on your device before being sent to your contact's device where it is decrypted using a shared key. In theory, this means your message is safe from the prying eyes of any snoopers lurking online, including Telegram Messenger Inc. itself. Forwarding and screen capture are also disabled for your secret chats.
Everything is fine until it comes time to update or reset your phone. Although Telegram will very easily transfer all of your account's unencrypted messages and media from the cloud, end-to-end encryption means that your secret chats cannot be included in this process.
This is good for privacy, but switching to a new phone shouldn't mean wasting months or years of private correspondence that could have enormous sentimental, legal, or business significance.
Fortunately for Android users, secret chats can be transferred along with all other Telegram data using the powerful Titanium Backup app.
What do you need to move or backup Telegram secret chats?
You will need the pro version of Titanium Backup. The app is worth the $ 5,99 price tag and comes with an embarrassment of features, but we don't worry about having to worry about most of them for the task ahead.
You'll also need to root both your old phone and your new device for this process as the app needs access to parts of the Android filesystem that are normally off-limits.
Once the phone has been rooted, the next step is to download Titanium Backup from the Play Store and purchase the license key via the Play Store or directly from the developer via Paypal.
Download: (free)
Download: ($ 5,99)
How to set up Titanium Backup to copy Telegram secret chats
Tap the Titanium Backup icon to get started. Some users have reported problems on Android 10 and above, so if the app freezes on launch, restart your phone and you should be good to go.
At the first run, you will need to grant Titanium Backup permission to access photos, multimedia files, files, to make and manage phone calls and to access your contacts.
The app will then ask for the root privileges it needs to function. Giving root for 10 to 15 minutes should be enough time to get the job done.
So, give the Titanium Backup Pro add-on permission to send and view SMS messages and then wait a few moments while it scans your phone for installed applications.
Set up encryption
Now we just need to change a few settings before backing up Telegram and your secret chats.
In Titanium Backup, tap the menu button on the top right to reopen it. From the menu, tap Pref Renze .
Since we will be moving sensitive data to your secret chats from your device, you may want to take advantage of Titanium Backup Pro's encryption feature. If so, tap Enable encryption .
A new entry called should appear Backup security settings . Tapping this brings up three options.
Toccata Symmetric key strength and choose the option you prefer. The higher the number, the stronger the encryption. If you have a lot of data in your Telegram account, it may take some time to encrypt everything, so you may want to choose a lower value.
Then tap Create master key . Once again you are offered a choice of encryption strengths and the same trade-off between speed and security applies.
Once you've chosen your key strength, enter a good passphrase and enter it again to confirm it, then tap Generate key .
Set your backup settings
Now go back to the previous menu screen and scroll down to the next menu item: Backup settings .
By default, your app and its data will be exported to a folder called "TitaniumBackup" in the root folder of your device, but you can tap the location of the backup folder to change this destination if you wish.
The next step is to tap Backup of external app data and select Enabled (always) .
Now tap on the option Compression . You can choose between three different compression levels or none. Here the trade-off is between faster compression and smaller file sizes. Choose LZO if you're not worried about the size of your backup, GZIP for the best of both worlds, or BZIP2 if you want to make the backup file as small as possible.
The last option we are interested in is Backup settings . Tap this and on the next screen tick the box Backup cache app .
Finally, tap the back button to return to the main Titanium Backup Overview screen.
How to backup Telegram secret chats
Tap the button Backup / Restore at the top center of the screen. Here you will see a list of all the apps and items that Titanium Backup has found on your device. Scroll down until you see "Telegram" or type it in the search bar at the top of the screen, then select it.
In the dialog that opens, tap Backup! .
A notification will appear informing you that the program is backing up your app. Once completed, the notification disappears and under the Telegram entry it should show "1 backup. Last: "followed by the date and time.
You should now have three files in the TitaniumBackup folder starting with org.telegram and end with .apk.lzop , .properties e .tar.lzop .
Copy the TitaniumBackup folder containing these files to the root folder of your new device.
Restore your secret Telegram chats to a new phone
Your new device also needs to be rooted before you can reset Telegram and your secret chats.
Install Titanium Backup and Pro add-on or copy the license key to the root directory. As before, you will need to grant the app root access along with the various required permissions. You are now ready to restore your secret chats.
Open Titanium Backup and tap the menu button at the top right, then tap Pref Renze .
Scroll down to the section Reset settings .
Select Restore external app data, then tap Reset settings .
Make sure that Always associate with the chosen account e Switch to the active data profile are ticked.
Tap back and back again to go back to the main screen.
Tap the button Backup / Restore at the top center of the main screen. Search for Telegram from the search bar or scroll down until you find it as a crossed out entry at the bottom of the list and tap it.
Toccata Restore in the dialog box.
A message will appear asking if you want to restore alone the App or l ' App + Data . Select App + Data . The restore process will start.
You will be asked to enter your passphrase if you have chosen to encrypt the backup. Android may also warn you that installing applications from unknown sources is risky and ask for your permission to allow Titanium Backup to install apps. Touch Settings , then tap the switch next to Allow from this source to continue the restore process.
Once the restore dialog disappears, the restore should be completed.
Go to your launcher's app drawer and open Telegram. If all went well, Telegram will not ask you to re-register your number, but only for permission to read your contacts. Touch Continue and then confirm when it requests access to your contacts, photos, media and files.
Congratulations, you should now find all your Telegram messages, media and secret chats ready and waiting for you! One thing to keep in mind: while your old secret chats will be there to read, you'll need to start a new secret chat with your contacts to send new messages.