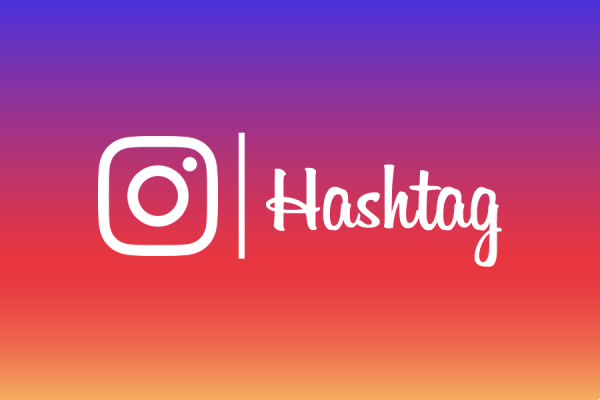 How to find the best Instagram hashtags for more likes and followers. Knowing what hashtags mean and which hashtags are used regularly for certain topics can help you refine your strategy to increase your Instagram views.
How to find the best Instagram hashtags for more likes and followers
TOP 100 hashtag di Instagram
offers a list of best 100 Instagram hashtags used. You can see how many millions of photos have been tagged the same way. Remembering a selection of these could also give you an advantage.
One of our lesser-known favorite Instagram tricks is to use the auto-complete feature to get better hashtags. When you start typing a hashtag, Instagram will give you suggestions for completing it, along with the number of times the tag has been used. Obviously, the more popular a tag is, the more likely it is to get noticed. Remember that the 100th most popular tag has around 60 million posts, so if you find a number close to that, it's golden.
Find the best hashtags by topic
The hashtags you use for a photo of your dog playing cannot be the same tags used for a cooking dish. So, how do you find the hashtags related to a particular topic? Well, you always have to see the tags that others use, of course. But no one said you can't use some services to help you.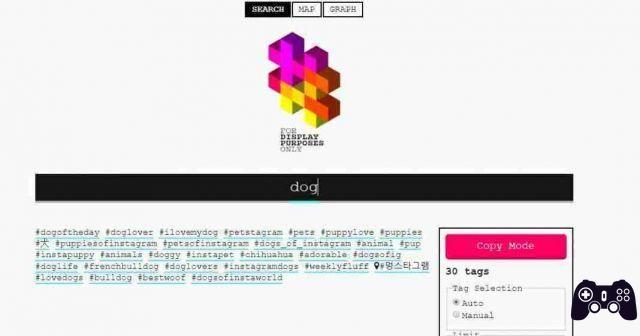 just for this type a word or two on the photo you are uploading. For example, you can type "dog" and "pets", then search. The web app immediately creates a list of 30 popular hashtags, which you can copy. Plus, intelligently combine hashtags so you don't get repetitive results and are more likely to find hashtags that are becoming more and more popular.
Display Purposes doesn't have a mobile app, but you don't need it anyway, you can use it directly from your mobile device browser.
Find hashtags by uploading photos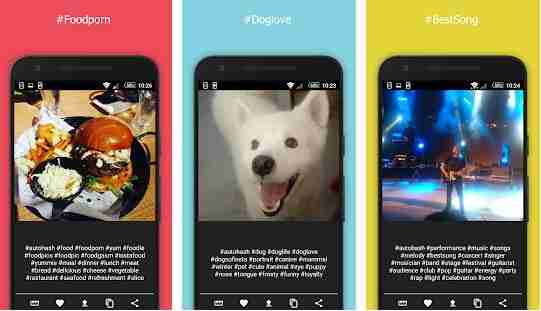 Try uploading the image to AutoHash and it will generate keywords based on the image.
AutoHash uses intelligent visual recognition software to analyze your photo and understand what it is. Then it dives into its trending hashtag database to match you to the best possible list. It works surprisingly well, especially for Instagram photos like food, pets, or travel.
The only problem with AutoHash is that it only recognizes your current GPS location. So, if you strayed from where you took the photo, the location hashtag for the photo will be incorrect. Make sure you change it.
Download: AutoHash per (free)
Every day has its best hashtags
One of the most secret secrets of Instagram hashtags is that each day of the week has its own popular hashtag. Or sometimes more than one for each day. Now you've probably heard of #Throwback, where you post photos from years ago. Using the correct hashtag for the other days of the week can help.
Popular Instagram hashtags for Monday
#monday, #mondays e #manicmonday #mondaymotivation #mondayblues #mondaymorning #mondayfunday #musicmonday
Popular Instagram hashtags for Tuesday
#tuesday #tuesdays #tongueouttuesday #traveltuesday #transformationtuesday
Popular Instagram hashtags for Wednesday
#days #daysnes #humpday #wellnessunderdays #wednesdaywisdom
Popular Instagram hashtags for Thursday
#thursday #thursdays #throwbackthursday #tbt #thursdate #thirstythursday #thankfulthursday
Popular Instagram hashtags for Friday
#friday, #fridays #tgif #flashbackfriday #fbf #fridaynight #fridayvibes #fridaynightlights #fridaynightfootball
Popular Instagram hashtags for Saturday
#saturday #saturdays #saturdaymornings #caturday #saturdaynight
Popular Instagram hashtags for Sunday
#sunday, #sundays #sundayfunday #selfiesunday #sundayselfie #sundaybrunch
Use only 5 most relevant hashtags
Too many hashtags could do worse. Instagram limits users to 30 hashtags per photo, but even that is a little overkill most of the time. Research has found that five hashtags are the best number to aim for. See how they go on your photos and start using the most successful tags.
If you want to insert more tags, use this trick: don't include hashtags in the caption, as this clutters the caption. Instead, create the hashtags as the first comment on the photo. This way, your photo is clean while still being properly tagged.