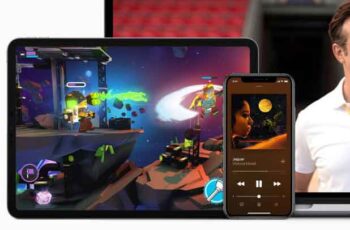 How to cancel an Apple One subscription once the bundled subscription service is finished. While Apple One is a great option for bundling your subscriptions, it can be easily canceled. You can cancel an Apple One subscription via the "Subscriptions" page of your Apple ID.
When you deactivate Apple One, you can choose whether to cancel everything or keep certain subscriptions. Apple One can be deleted from your Mac, iPhone or iPad - you just need to log into your Apple ID.
The Apple One package can combine up to six of its services into one subscription and offer you a discounted price on all of them. This allows you to subscribe to Apple Music, Apple TV Plus, Apple Arcade and iCloud, plus you can get Apple News Plus and Apple Fitness Plus with the Premier plan. Apple also offers a free month to try the bundle.
If you want to cancel your Apple One subscription during the free trial or after the full subscription starts, you need to know how. Fortunately, you can cancel via any device that lets you access the Apple ID Subscriptions page.
Further Reading:
How to cancel Apple TV Plus subscription
How to cancel your Disney Plus membership
How to deactivate Apple Music subscription
How to cancel Google Play subscriptions
What is Apple One and how does it work?