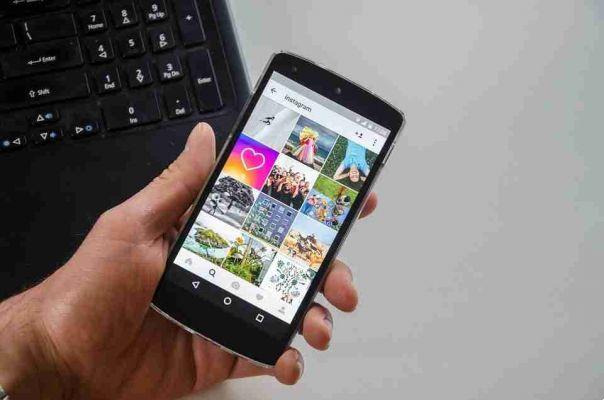 Instagram has extended its Live Badge feature to more people on the platform. Here's what creators and users should know.
Instagram has expanded its Live Badges feature to help creators earn money through live video, giving followers the opportunity to stand out from their favorite creators.
But how does the Instagram Live Badge feature work? Read on to find out.
Instagram lancia i badge live ai creator
In November 2021, Instagram distributed Live Badges to all eligible creators in the United States. Initially, the feature was available to around 50.000 creators after it was initially rolled out in May 2020.
Similar to Clubhouse's Twitter Tips and Payments features, Instagram's Live Badges feature seeks to help creators earn money through the app. However, Badges are particularly related to Instagram Live Sessions.
Creators who enable the feature allow their followers to purchase badges during a live video, thus helping creators to earn money via Instagram.
Badges are now available to users aged 18 and over in the US, UK, Australia, Brazil, France, Germany, Spain, Japan, Mexico, Spain and Turkey.
How live badges work
Badges are a way for fans and creators to interact more meaningfully.
Here's what you should know about them.
How live creator badges work
To use the Instagram Badge feature, you need to have at least 10.000 followers. When broadcasting badges, your viewers have the option to purchase badges to support you financially, which also helps you identify your biggest supporters.
This is because when a follower buys a badge, Instagram marks it with one, two, or three hearts next to the username in the live video. Instagram allows you to see the names of your supporters on a live video for up to 90 days.
How fan badges work on Instagram
As a follower, you can support your favorite Instagram creators by purchasing $ 1, $ 2, or $ 5 badges when a creator is active. In the US, you can purchase up to three badges at once, for $ 1 for one heart, $ 2 for two hearts, and $ 5 for three hearts.
Buying badges makes you stand out on the creator's live video, as he can see if you have purchased badges and how many you have purchased.
And if you ask a question during a live stream, your question will be highlighted to the creator, which may cause the creator to prioritize you during their live session.