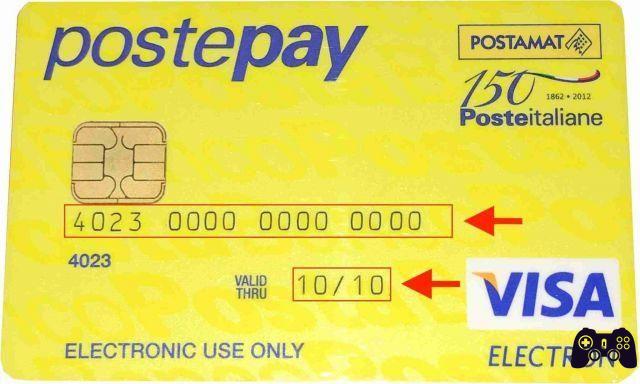 Postepay scam: sms or message on whatsapp that clears the account. The new threat for postepay card holders arrives on sms or whatsapp messages attention. Here's how to protect yourself.
Postepay scam: sms or message on whatsapp that clears the account
If you get a message with this text
"Dear customer, if you do not see the message correctly, follow the link https://bit.ly/2GSEr2y" (please do not copy-paste this link in your browser).
By clicking on the link of the message, you move on to the second step of the PostePay scam, namely the visit to a web space that actually looks like that of the Spanish Post Office.
This: http://login.portaletitolari.com/ accesso-titolari (don't copy-paste this either).
A window appears saying:
"Dear customer, your account has been temporarily suspended for security reasons. In order to restore the full functionality of your account, after logging in you will be asked to enter some data to confirm your identity ".
As if that were not enough, there is also a good note:
in order to remove the restriction as quickly as possible, do not skip this procedure. And the Proceed button appears.
Many customers may think that everything is true and click Proceed. In this case, a log-in page similar to the official one will open.
Later, you will be asked for your card number and access codes to it.
What happens if you go all the way? It is not difficult to imagine that security will be permanently compromised and scammers will start using credit with purchases.
As fast as possible. Therefore, even if you block your card, you may see your credit irretrievably exhausted. A classic case of Phishing that is to "fish" an unwary user to cheat him online.
How to avoid it all? As always, the first weapon is that of the common sense. The Spanish Post Office - and all banks in general - never ask for credentials via SMS or WhatsApp.
What's more: the account is never blocked for security reasons by contacting the customer in this way. Usually, you are contacted by phone or you are summoned to the office in even more serious cases.
When accessing the log-in sites always check that the address starts with https and that it corresponds to the service you have to visit, so read the url well. If you are in doubt, before entering any credentials, contact the assistance service by mail, telephone or with the live chat that each e-banking offers its customers.
Share to inform.