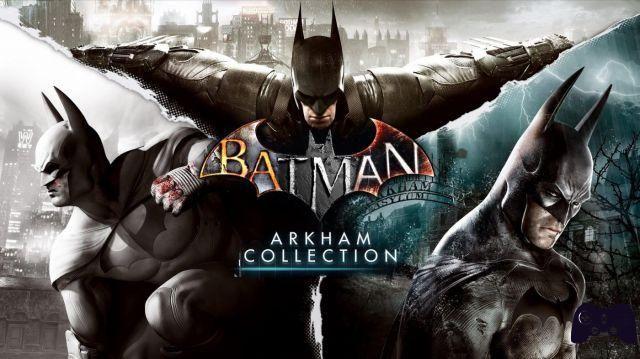 An article by TrueAchievements states that, following what was seen on the Xbox store, Batman: Arkham Collection should be released on November 27. This bundle should contain remastered versions of Batman: Arkham Asylum and Batman: Arkham City, as well as an updated version of Batman: Arkham Knight.
Maybe someone will remember a collection with the same name, released in 2013 and containing Asylum, City and Origins; this edition was dedicated to the previous generation of consoles. The new bundle should not contain Origins, yet to be remastered for current generation consoles, and would contain Knight in its place.
Here is the description that would be present on the store:
Batman: Arkham Collection provides the definitive version of the Rocksteady Arkham trilogy, including all additional content released after launch. Immerse yourself in two of the last generation's most critically acclaimed titles (Batman: Arkham Asylum and Batman: Arkham City) with fully remastered and updated graphics. Then compete your experience of this trilogy with the explosive finale of Batman: Arkham Knight. Become the Batman and use a vast assortment of gadgets and skills to take on Gotham's most dangerous enemies, coming face to face with the ultimate threats to the city that Batma is sworn to protect.
TrueAchievements notes that the store information reads "Xbox One X Enhanced" and that means the three games may have 4K and HDR support.
There are only a few hours left for the hypothetical release of this collection, but at the moment there are still no confirmations from Warner Bros. and Rocksteady, nor the platforms on which it will be available or its price. We just have to wait and see if these rumors prove to be well founded.
Keep following us to stay informed about Batman: Arkham Collection!
Source