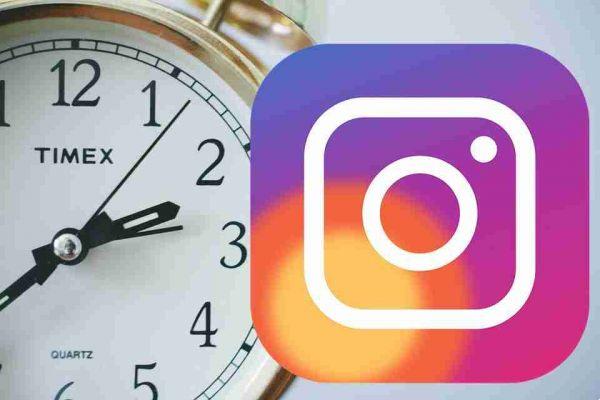 Scheduling Instagram posts can be an incredibly useful tool to have at your disposal. Here's how to schedule Instagram posts.
Only users with a company profile can use the automatic scheduling feature.
Switching to a business profile is simple enough, but it requires you to create a Facebook page first. Thankfully, it doesn't have to be an active page. Just create the Facebook page, connect it to your Instagram account and you will have a business profile.
To switch to a company profile you don't have to be a company or have the PIVA, anyone can pass it and you will have many advantages if you really want to make success on Instagram.
Switch to an Instagram business profile
Open the Instagram app, go to your profile and tap the Hamburger menu button. Then, tap Settings.
Toccata Account.
at the bottom of the page, tap Switch to corporate account .
tap Get started.
on the next page, you will be asked to link your Facebook page to your account. If you already have a Facebook page, select it from the list. To create a new Facebook page, tap Create a new Facebook page.
enter the details for the page title, select the category and tap Next. Review your contact information and finish creating.
Now your Instagram profile has been turned into a business profile.
How to schedule posts on Instagram
Once you've set up a business profile, you can use the Buffer app to automatically upload posts at a certain date and time to Instagram.
Buffer's free plan allows you to add three social media accounts, and you can put up to 10 scheduled posts in the queue at any given time.
How to schedule posts on Instagram with Buffer
Open the app (or) and start the process of connecting a new Instagram account.
Buffer will now ask you to authenticate using Facebook. Tap Authenticate with Facebook to start the process. On the next screen, you can choose to enable reminders.
Done now Buffer is posted on your Instagram account and now you can schedule your posts like this.
Open the Buffer app and tap the Plus button in the bottom toolbar.
Write the description and add a photo or video.
Tap Share and select Schedule posts to specify the time and date.
Finally, tap the Schedule button.
Buffer will now automatically post the photo at the preset time.
If you go to Buffer Settings, choosing your profile and tapping Posting Schedule, you can select multiple posts at the dates and times you want to post.