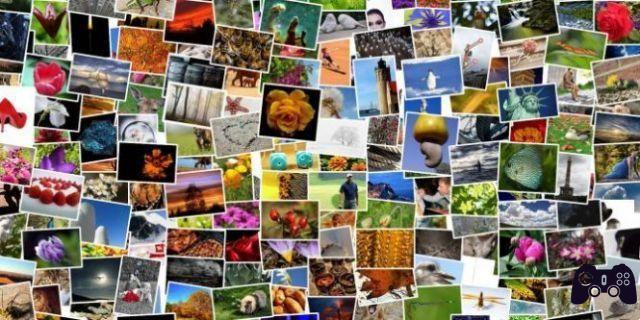 Sharing the moments of our life in the form of photos has become an integral part of our experiences. Social media makes it very easy and fun to interact with friends and acquaintances in this way.
How to edit a photo after posting it on Facebook
One of the least used but most effective tools we have is the photo collage. A collage is simply a collection of attractively arranged photos. This can be an effective way to communicate emotions and add a sense of structure to your photos. Making collages on Android devices is very simple. Here are two ways to approach the process; the former is using an app and the latter is browser based.
Using Photo Grid - Video & Photo Collage, Photo Editor
There are many applications available to help you create collages. Here you will learn how to use one of the most popular, Photo Grid for Android.
Download the Photo Grid app: you can find the app in the Google Play Store on your device. It's a free app - there are paid options but this is a good compromise between value and functionality.
Select your photos: after accepting the terms of service, tap the "Grid" button on the home screen to start selecting the photos you want in your collage. You can select up to 15 photos.
Choose the layout: Once you have selected all the photos you want, tap "Next" at the top right of the screen and the app will arrange the photos into a collage for you. Now you can choose the right layout for your collage. The app will give you a predefined list of layouts based on the number of photos you have chosen.
Get creative: At the bottom of the screen, there are several customizations you can make to your collage. Swipe through them to change elements like background, ratio, and borders. You can also add stickers and text or even scribble on your collage.
Save your work: When you are satisfied, tap the "Next" button once more and you will be given options to save your collage. For most purposes, a 720p resolution will be good enough, and the JPG format will give you ample access to share the collage. The app also lets you choose a custom save location if you want to save it to a specific location on your device.
Convert photos to cartoons with Photoshop
USING PHOTOCOLLAGE IN THE BROWSER
Now that we understand how to do this with an application, let's look at a different method. You may not want to download an application or just quickly create a one-time collage.
In this case, you can create a collage directly in your browser using PhotoCollage. This service is also free and has an important advantage. Once you've finished your collage, you can order a physical print that will be delivered to your home. Here's how it works.
Access the website: search for the photocollage in Google or type www.photocollage.com in the browser search bar.
Choose your photos: you will now upload the photos you want to use from your device gallery or directly from the camera. Scroll down to the workspace and tap the "Add Images" button. You will need to repeat this process for each photo you want to add.
Select the layout: Once you have selected your photos, you can use the "Self-Collage" button to automatically arrange the photos based on the number of photos you have selected. You can also tap the "Template" button to choose your layout.
Add some embellishments: the site allows you to resize your photos and rearrange them by dragging the canvas. You can also add text and add or remove images after making your selection.
Save your work: Here you can get some more options than the aforementioned application. Tap the "File" button to choose from various file types to save your collage to. You can also share directly with social media. Finally, if you tap the "Order" button you will be redirected to a shop where you can purchase a print of your collage in the size you want, a great gift idea!
How to Add Watermark on Photos on Android and iOS Easily
HAVE FUN SHARING YOUR MEMORIES
This isn't an exhaustive list of ways to make a collage on Android, but rather they are two effective options that can serve as a starting point.
Both methods follow the same basic process, choose the photos you want for your collage and apply your template. The real fun begins when you start adding personal touches like text and doodles.
Photo collage is a very fun process and once you're done with the first one you might want to create more. Share your favorite ways to create a collage and offer some tips for beginners.
How to make a photo collage with Snapseed
Further Reading:
How to put multiple photos in an Instagram story
How to make a photo collage with Snapseed
The best Adobe Photoshop applications for Android
How to make a collage on Instagram? Very easy
How to create a photo collage using Google Drawings