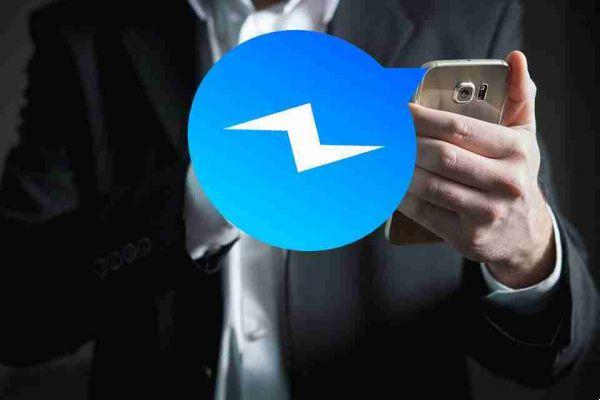 Although Messenger now supports end-to-end encryption, the feature is not enabled by default. Here's how you can activate it and secure your chats.
Meta's Messenger app is one of the popular instant messaging apps available. Messenger is feature-rich, but end-to-end encryption has been missing on the platform for far too long. However, Messenger now includes an end-to-end encryption feature. The only caveat is that this feature is not enabled by default.
This article will show you the two ways you can use to enable end-to-end encryption on Messenger.
Why Messenger's End-to-End Encryption Matters
Before showing how to enable end-to-end encryption on Messenger, you may be wondering "what is end-to-end encryption? "And why it matters. Primarily, end-to-end encryption is a key security feature that ensures that data transferred over the internet is protected from prying eyes who may be checking your network.
End-to-end encryption prevents the so-called man-in-the-middle attack, one of the many ways an attacker can gain possession of your data. With this in mind, end-to-end encryption is important and it is no wonder that it has become a standard feature on communication platforms.
This is why Meta's move to add end-to-end encryption on Messenger is important. It guarantees that the data sent via the platform cannot be secretly read or modified by third parties other than the sender and the recipient. Now that you understand why this feature is essential, you should make sure it's enabled on any platform where it's optional, like Messenger.
How to enable end-to-end encryption on Messenger
You can enable end-to-end encryption on Messenger in two ways. You can use the built-in vanishing mode feature or rely on Messenger's secret conversations. We'll show you how to do it step by step either way, starting with vanishing mode.
Using the disappeared mode
Disappearance mode is a feature that allows you to send temporary messages to anyone who is chatting on Messenger. The app automatically deletes messages sent in disappearing mode when you leave the chat.
To enter vanishing mode on Messenger, open an active chat thread and swipe up. This will allow you to start chatting with your friend securely using end-to-end encryption by default until you log out of the chat and everything is automatically deleted.
Using secret conversations
Messenger's Secret Conversations feature also has end-to-end encryption built in. What makes secret conversations different is that it creates a safe space where you and your friend can talk securely without even worrying about Facebook leveraging your chats.
You can share anything, including messages, images, stickers, videos and voice recordings. What's special about Secret Conversations is that you won't be able to see messages from previous Secret Conversations on a new device as they are connected to a device.
However, you have the option to add multiple devices so that you can view your secret chats on various devices. Note that Secret Conversations is only available through Messenger's Android, iOS, and iPadOS apps.
Here's how to start a secret chat on Messenger:
On the Messenger Home tab, tap the button Modification top right.
Tap the switch Top right secret to enable it (shown as a padlock).
Select or search for a contact you want to secretly chat with.
If you want, tap the timer icon next to the entry bar to make the messages disappear after a certain time.
Alternatively, you can open an active chat thread by tapping the button i at the top right and select Go to secret conversation in Other actions .
Remember that when you start a secret conversation with someone you already have a regular chat thread with, you will see two different threads at your end. The secure one will have a lock icon next to the recipient's profile picture.
Use end-to-end encryption on Messenger
Now that you know how to enable end-to-end encryption on Messenger, always use this method to chat with your friends and family for security reasons. Vanish mode is one of the ways to enable end-to-end encryption on Messenger and you should use it if you want to send sensitive messages that should be destroyed after exiting the chat immediately.
On the other hand, Secret Conversations offer the best of both worlds, allowing you to chat securely and let your chats live forever or set a timeline for when Messenger should automatically delete them.