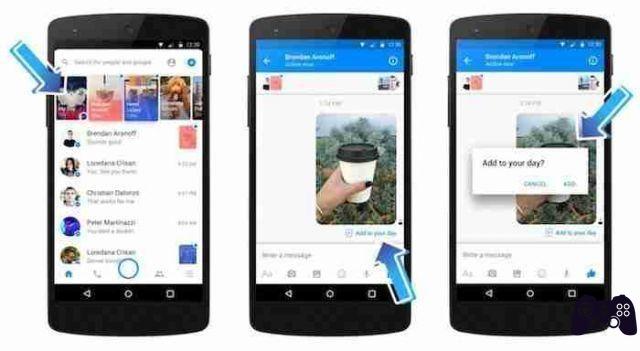 Messenger my day - Messenger Day how does it work. Facebook Messenger now it looks a bit more like Snapchat, WhatsApp and Instagram because it also has the Stories feature.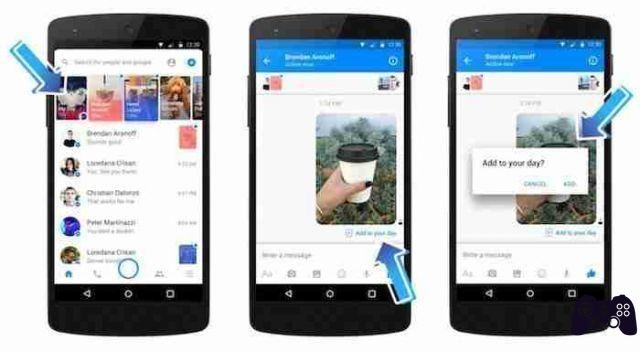 Messenger my day how it works
Using Messenger my day is very easy. It is important to have updated the Facebook communication application to the latest version.
You then use Messenger's built-in camera to take pictures or record a video.
Users can then add text, filters, frames, scribbles and much more.
Once the shot or their video has been processed, all users need to do is add it to My day.
All photos and videos added to this special collection will be visible to friends for a maximum of 24 hours and then they will be automatically deleted.
Users, however, will be able to customize the sharing options to choose who will be able to view the photos and videos.
However, it remains possible to save the photos and videos taken on the phone as well as to share them directly with a friend.
The photos and videos present in a conversation that is being held with a friend or with a group of people can be added to "My day".