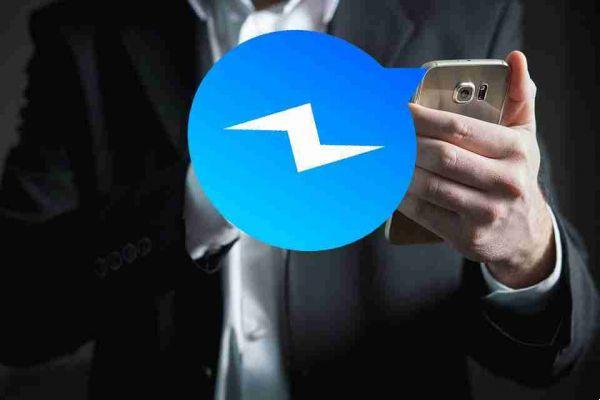 After WhatsApp, Telegram and Signal, Facebook Messenger joins the club to put user privacy and safety first. Facebook Messenger offers a secret conversation feature to enable end-to-end encryption for your chats so that no one can intercept and read them. Here's how you can use Secret Conversations in Facebook Messenger.
While using Secret Conversations in Messenger, messages between you and the recipient stay safe with end-to-end encryption. Not even Facebook can see those messages. Here's how to use Secret Conversations in Facebook Messenger.
USE SECRET CONVERSATIONS IN FACEBOOK MESSENGER
There are several reasons to opt for a secret conversation in Messenger such as exchanging confidential or private information. For such activities, the use of secret conversations is suitable.
Open the Facebook Messenger app on your phone.
Tap the compose button in the top right corner (pencil icon).
Activate the block at the top. The switch with the padlock on top.
You have the option to start a conversation with contacts from the list. Messenger will suggest contacts based on your history and preferences.
Tap a contact you want to have a conversation with and start texting.
Before we go ahead and try to do the same trick on the Facebook web or the Messenger web, let's stop you here. The secret conversation option is only available on the Messenger apps for iPhone, Android, and iPad.
Recent conversations in Facebook Messenger are separate from regular chats. When you compose a secret conversation in Messenger, the app will create another chat thread with the same person. Your normal chat remains intact.
You can separate secret conversations from regular chat by checking the little lock button under your profile picture on the main Messenger screen.
SUPPORT FOR THE CONTENT OF THE SECRET CONVERSATIONS
You can think of a secret conversation in Facebook Messenger as a reduced (but much safer) messaging experience.
Secret Conversations in Messenger allow you to send the following format.
Text message
Images
Stickers for messengers
Video
Voice recordings
Voice and video calls
However, you can't start a secret conversation in groups, and you can't send gifs either. Secret Conversation also doesn't support payments.
Lots of limitations if you ask us. If these features are important to you, you should avoid using secret conversations in Facebook Messenger.
VERIFY THAT THE SECRET CONVERSATION IS ENCRYPTED
To make sure that the secret conversation is actually encrypted, you can compare the device key on your phone with the one on your friend's phone. That's how.
Open Facebook Messenger and go to any secret conversation.
Tap the information button in the top right corner.
Select your keys.
Compare the keys with your name on your friend's device using a screenshot. Let's say your device keys are 345 on your phone. It should reflect the same under the other person's phone.
ELIMINATE SECRET CONVERSATIONS IN MESSENGER
Once you are done with secret messaging in Facebook Messenger, you should delete the chat. This way, you can avoid those chats from any unauthorized access. Here's how to delete secret conversations in Facebook Messenger.
Start Facebook Messenger and open a secret conversation.
Tap the info button at the top and open the profile menu.
Scroll down and select Delete chat.
Confirmation
USE OF MULTIPLE DEVICES WITH SECRET CONVERSATION
You can always use multiple devices to start a secret conversation. If you have another iPhone or Android lying around, you can also use a secret conversation about them.
However, don't expect your previous secret conversations on the latest phone to appear here. You'll start over on a new phone and Facebook won't sync secret conversations from your old phone to a new one.
When you start using a new phone, you and the attendee will both receive an alert informing you that you are on a new device.