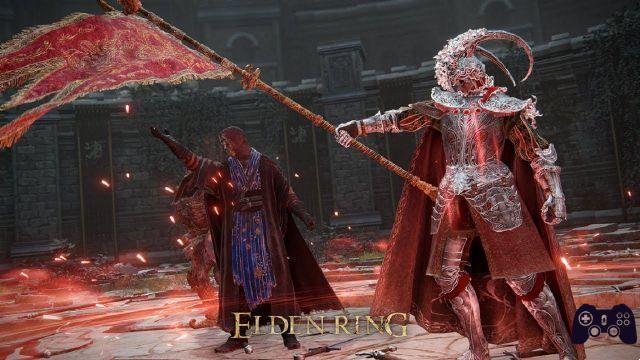 Months after its launch, Elden Ring still remains one of the most loved and popular titles of this 2022. Without a shadow of a doubt we are talking about a real epic that will remain in the hearts and minds of many gamers for a long time. Now, with a new edition of The Game Awards upon us, many hope to be able to witness the announcement of a DLC of the From Software title. To date we do not know for sure if there will be a full-bodied DLC full of new content, but we can officially say that something new is coming all'interno dell'Interregno.
Like a bolt from the blue, From Software and Bandai Namco recently announced a new free update coming to Elden Ring. This is not the long-awaited and talked about DLC in recent weeks, but we know that many fans will be happy with what has been announced in these moments. It's about the Colosseum Update, a free update for anyone who owns the game on any platform.
The doors of the coliseums present within the From Softare Interregnum are about to open together with the arrival of this new update, which will be released tomorrow December 7th. Thanks to this novelty, players will be able to take part in new PvP battles within the arenas which, until now, had remained closed by immense doors that were impossible to open. Now those coliseums are about to welcome anyone brave enough to step over their gate.
Come forth, warriors, and bask in the Glory of the Colosseum.
Prove your worth in various duels and battles, together or on your own in the free Colosseum Update. Coming December 7. #ELDENRING pic.twitter.com/TAq4c0vaG2
- ELDEN RING (@ELDENRING) December 6, 2022
Along with the announcement, From Software has released a short trailer which showcases some of the battles that will be able to take place inside the coliseums starting tomorrow. Well yes then, many had caught us on the usefulness of the coliseums scattered around throughout the interregnum.
Before saying goodbye, we advise you to visit our YouTube channel, where you can find videos dedicated to the gaming world at 360 degrees.