We have repeatedly spoken and praised the new Cyberpunk Edgerunners anime work on these shores. The success and fame that this new animated series is achieving has not only allowed many to get to know the universe of this franchise, but the excellent reception of the series from Studio Trigger and Netflix has also allowed the Cyberpunk 2077 video game to experience a real and own new youth. In all of this gamers who found themselves appreciating the anime stormed the CD Projekt RED game, and even modders are having fun creating new content.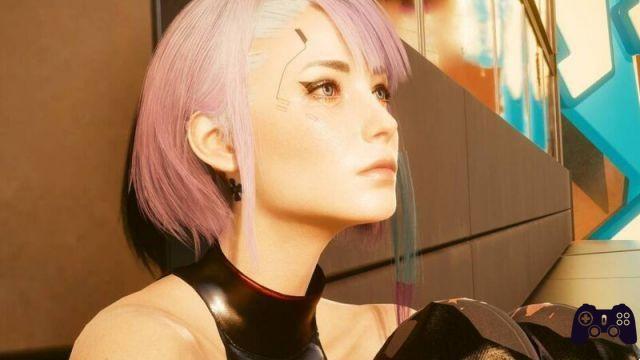 The new mod we're talking about today focuses totally on the character of Lucy, one of the most appreciated by all those who have seen Cyberpunk Edgerunners. The interesting thing about this mod is that lets you play a new origin story all about Lucy, who in Cyberpunk 2077 (which you can buy the game on Amazon) begins a new life as V before meeting the cast of main characters from the anime.
The creator of the mod called Lucy's Beginning Custom Start has also unveiled some plot details to try to make his work canonical, stating that "after waking up in the junkyard in the nomad territory, Lucy joined a clan under the alias V. A monowire user betrayed the nomad clan and tried to sell her back to Arasaka. After these events she Lucy meets Jackie, and in the end she decides to use her real name when she joins the crew of Edgerunners ".
In this new mod that unites Cyberpunk 2077 with Edgerunners, players will therefore be able play and role as Lucy like never before thanks to a new beginning created ad-hoc. If all this has been able to attract your curiosity, you can find the mod and all the information necessary to install it correctly on NexusMod at this address.