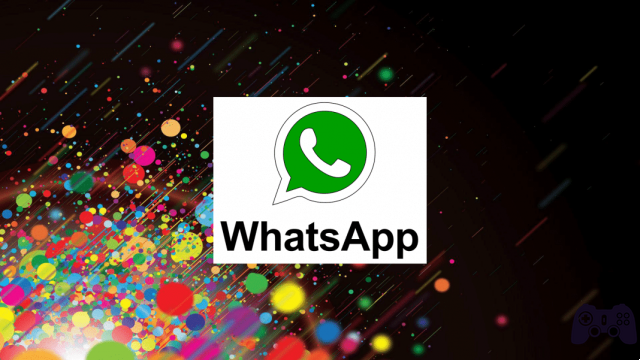 whatsapp profile wallpapers how to change them and where to find them. Always find and change your whatsapp with new wallpapers for your chats.
Don't know how to change whatsapp profile wallpapers and where to look for new whatsapp wallpapers to beautify your messaging app?
Now we are going to list how you can change whatsapp wallpaper on Android and iPhone and how to find them again.
Thanks to these procedures you will be able to insert a personalized background for each chat.
Whatsapp profile wallpapers how to change them
Change Whatsapp wallpaper on Android
launch the application
presses the button Menu located at the top right (the three dots)
select the item Settings
go up Chat and Calls
tap on the item Background
Select one of the three available options:
Documents - by selecting this option you can select a background image from the Android roll or any other app installed on the phone.
WhatsApp - A pack of wallpapers is available on the Google Play Store, officially released by WhatsApp, which can be downloaded at no cost
default - restore the application default wallpaper.
Change WhatsApp wallpapers on iPhone
start the app
presses the button Settings located at the bottom right
select the item Chat and Calls
then that Chat background
go up Wallpaper library
Select and press the button OK
you can apply custom images as WhatsApp wallpaper:
Settings
Chat and call
Chat background
I will select the voice Gallery from the screen that opens.
If you are asked for permission to access the iOS Camera Roll, you agree
Now select the photo you want as your custom background
How to download new Whasapp Wallpapers the best services
. It is a free website that offers hundreds of beautiful wallpapers optimized for use on smartphones. Visit it directly from Android or iPhone, download the images you like best and apply them to WhatsApp.
, which is also accessible from a handy app for and iOS. To download a wallpaper from Zedge, connected to its home page and click on the button Wallpapers which is located at the top left.