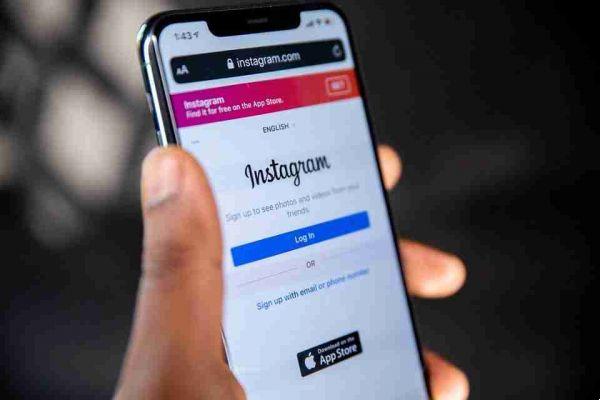 Today we talk about Instagram Stories (or Instagram stories, ig stories). But what exactly is it about?
Instagram stories: what they are and how they are born
The idea was born in the summer of 2016 and, day by day, has a continuous evolution giving more and more creative possibilities to those who use them.
In practice, it is a question of inserting photos and short videos within your Instagram profile, visible for a limited period of 24 hours.
It should be noted that, with Instagram Stories, our contacts and regular friends, have the opportunity to instantly see our every little change and update on the profile. Watching it carefully because it will then disappear after a day and a night.
So here's how to get it up and running.
The moment we post a photo or video on Instagram, at the top of the main page, we find our profile picture lined up along with the follower feeds. Who can obviously see our story by clicking on the photo.
By scrolling up you can check who came to look at our photos and videos; although there is also a way to limit viewing to only our followers by setting our account to the private option. We can even hide our entire story from anyone, but if we choose to publicly share our Instagram stories, they will appear within the "Search and Explore" tabs.
If you have also added a hashtag, position or position sticker, this can also appear in hastag or position pages. At that point, you can reply to Instagram stories with a text message, but also with a photo and a video.
The beauty is that, while you are watching a story, just by pressing a button: that of the camera, which is located at the bottom of the screen, you can take pictures or record a video. Fantastic.
Plus: you can move and resize the image of the story you are replying to and then insert it into the photo. After this you can apply filters or stickers. By pressing send our creation is shared with our friends, who will receive the reply in the mail, along with the thumbnail of the original story.
Our creativity and skill can therefore range as best we want, using Gifs, emoticons, filters, up to the latest news of the questions to be answered. Instagram stories can just be done in many ways.
The important thing is to use these means correctly, without continually hammering our followers, so as not to bore or annoy them. Inserting magnificent ig stories on your profile can still be very rewarding enough to make you a real creative.
And now we explain how to improve and make your Instagram Stories unique.
Tips on how to improve the publication of Instagram stories
The first important thing is to try to be very imaginative about the content, varying often. Our photogallery must be the representation of ourselves and therefore play with it, put photos of our passions, our hobbies, ourselves, our loves. And so well, cats, dogs, landscapes, loved ones, selfies. But also a good song, which has been heard, a good movie or a series that has been seen, to make the followers really participate in our life.
Let's not forget that audio is very important, as is the quality of the images. So if we record something live: walking around downtown, a friend of ours playing an instrument, the barking of a dog, we must be careful that there is not too much noise around. Otherwise they cannot be fully appreciated.
It is better if during the day the posts are varied and not repetitive, except for exceptional events such as birthdays, graduations, diplomas, parties etc. Otherwise, to attract attention, it is always better to wander over the topics, in order to strike more the curiosity of those who follow us.
Furthermore, another great idea is to share our beautiful Instagram stories on Facebook, enriched with music, stickers, photos and videos, Gifs and polls. It is now very easy to post them also on this other social network.
Is it better to post videos or photos on Instagram story?
Stories are created by clicking on the top of the Instagram home, where you can clearly see the image of a camera. What we see looks a lot like the smartphone camera and from this image we can choose whether to take a photo, by pressing the button on the bottom, or record a video by holding down the same button.
It is also possible to add the flash, which is located next to the main button, and you can enrich the contents to be shared also with filters and stickers.
To have fun and create even more, Instagram also allows you to make direct, reverse videos, Boomerangs and certainly writing documents.
Adding writings, tags and lines to Instagram Stories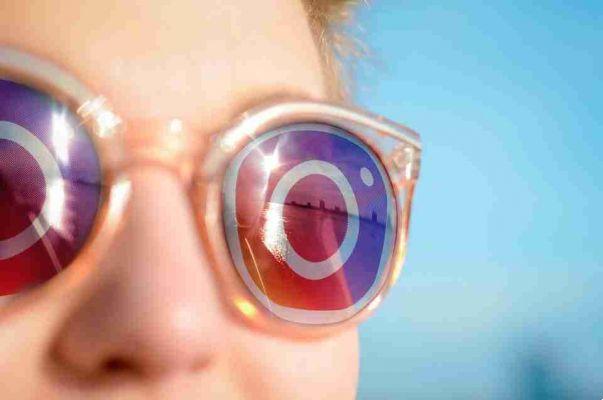 In fact, in the videos and photos it is possible to add phrases, which can be reproduced by pressing the A located at the top of the screen. You can choose the various types of fonts: typewriter, bold, classic, modern or neon, which can be selected by clicking on the writing that appears in the center of the upper part of the screen.
It is possible to color the letters, choosing from the color palettes that appear at the bottom, they can be zoomed in or out using two fingers to pass on the screen. You can decide where to place the writing, top bottom right, left. While we are writing, you can tag a profile (by inserting an at sign before the account name) which will appear automatically. Those who are tagged will be notified immediately after our posting.
To compose other stories you can also use lines with which to draw directly on the photo or video. To do this from the main screen just select the icon with the brush next to the letter A. There are both thick and fine tips, with glitter and neon.
For those who make some mistake or change their mind, because the result obtained is not to their liking, there is the possibility of canceling part or all of the work using the appropriate eraser.
Each line can be of various sizes, which can be changed, just press the cursor on the left side of the page.
The colors can be chosen from those present in the palettes at the bottom of the screen, or by selecting the white brush at the bottom left and pointing it at a colored point in the image to increase its nuance.
Add music to Instagram Stories
The Istagram stories always have something new. In fact, the ability to add songs directly to stories has also recently been added, both on iPhone and on Android smartphones.
It is a new service that has been well received since it has been overdue for some time. An agreement has been signed by facebook and instagram with some record companies to make numerous songs available on the app, with which to customize their posts. To put it a function just use the music sticker.
In practice, once you have chosen the video or photo to which you want to put a background music, just touch the aforementioned icon located at the top right. The same that also allows you to add gifs, hastags and emojis before the story is published.
By clicking on music you can enter the chosen song, searching for it from the search bar at the top or choosing it from the list of songs. After choosing and listening to it, you can play it for a minimum of 5 seconds and a maximum of 15 seconds.
The chosen song will be shown as a sticker on the story, showing the title and the name of the artist and can be shrunk and moved wherever we want. If, on the other hand, we intend to insert music before recording a video, just start the camera and choose the music item, which is between boomerang and portrait.
How to insert filters to selfies and photos on Instagram Stories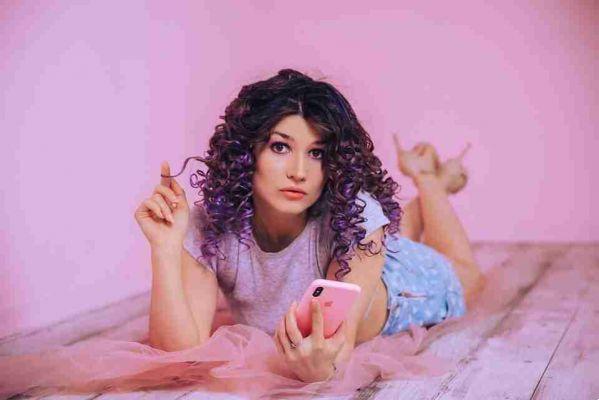 Other functions that can make our videos and photos more beautiful and attractive, giving ample space to our imagination, are those of the exposure filters and lights proposed by instagram. There are even eleven different colors available, from white to black, up to the vintage effect. To select them, just slide your finger on the screen from left to right or vice versa. Plus there are selfie filters.
They are located to the right of the main button where there are two arrows that form a circle, symbolizing the transition to the shot for selfies. Here, before shooting or filming, you can find another 24 filters that automatically appear in a bar at the bottom of the screen. There is something to indulge in: hearts with which to fill backgrounds or characters, sunglasses that change shapes and colors, faces that disintegrate, ears and faces of various animals. So many fun possibilities with which we can spend our time.
Questions, Gifs and polls on Instagram Stories
There are also a lot of phrases to add to our story. From the main screen, scrolling from bottom to top, a new menu opens where you can choose other components: time, degrees, geolocation, Gif, emoticons. Everything, especially among the emoticons, seems to never end and are updated very frequently. There are also new features like polls or questions to ask your followers.
How to view and comment on an Instagram Story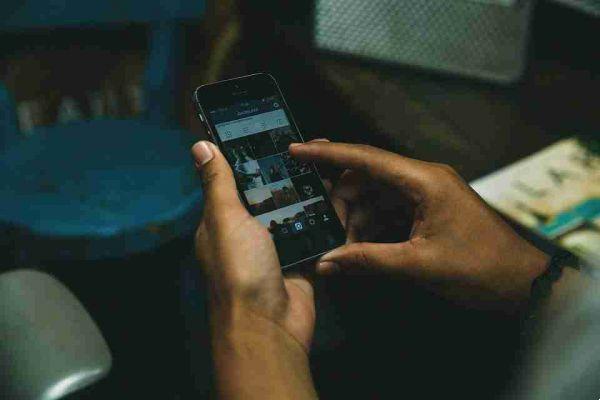 Obviously when we want we can go and see how many views our stories have obtained and by whom they have been seen. You just need to click on the sticker with our photo on the home screen, sliding the screen from bottom to top. In this way we will see the number of views obtained, indicated by an eye, and positioned under the account. From this menu we can also delete those contents that contain errors or that we no longer want.
Stories can also be commented on. After viewing them, at the bottom of the screen there is a space in which to write what you want to the owner of the account.
You can then tell your mood by writing or inserting hearts, applause, tears and so on. If we want to do an even more complete job, we can also respond by inserting an image, taken directly from the camera symbol.
How to advertise on Instagram Stories
Given the completeness and creative richness of Instagram stories, they are having a huge following and success also in the advertising world. Always directly connected with new forms of communication. What attracts this world is the fact that there are about 250 million users who check, save and come into contact with Instagram stories every day.
Another interesting aspect is that Instagram stories have a very fast duration, 24 hours and therefore very fleeting. Inspired by Snapchat, Instagram stories combine the story with the immediacy, the storytelling with the speed with which to go and watch, with the fear of missing something.
So the advertising insertion to become interesting in this short period of time, must intrigue and fully involve the viewer.
Being a rather recent potential, Instagram stories therefore push various companies to experiment in new and creative solutions, attracting the attention and interest of the imaginative minds of advertisers, who must try to give the best of themselves in the 20 seconds made available by the history. By creating a very high level of communication between brand and user.
Another aspect that can favor interaction is the possibility of carrying out surveys through the use of Sticket Polls. The fact that the survey, contest or quiz only exists for 24 hours tends to get the user to participate very quickly and effectively. In psychology this effect is called FOMO: Fear of missing out, or the fear of missing something.
Because if a good is rare it means that it is of high quality. And a lot of this advertising project is based on this.
Discover also the.