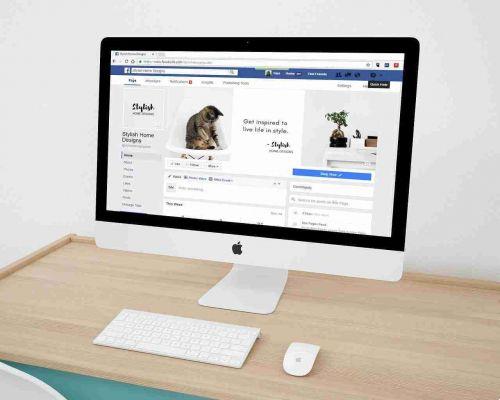 When Facebook determines that your Page is owned by a well-known and recognizable person, brand or entity, and then receives the coveted blue check mark next to your name.
Verification helps Facebook business pages rank higher in search engine results. Verification also helps create a legitimate advertiser profile that prevents your ad account from being unfairly banned or deleted.
Requirements for receiving page verification on Facebook
Facebook pages wishing to undergo the verification process should have:
A page name that doesn't violate Facebook community guidelines.
A photo of the profile.
A cover photo.
Existing content such as photos and videos.
How to verify your Facebook page
Here are all the methods you can take to verify your Facebook business page:
Verify by call, SMS or email.
Check the domain.
Presentation of the official document.
Verify your Facebook page by call, text or email
For large companies with publicly listed phone numbers, this is the quickest way to get that blue tick.
Go up and click Security Center> Start Verification.
Fill out the form with company details. Enter your business legal name, official address, public phone number, and website link.
Facebook will show a list of companies that match the legal name you entered. If your business name is listed, select it and click Next.
you can confirm your business details by text, call or email. Depending on what you have chosen, make a note of the 4-digit verification code that Facebook will send you.
Enter this verification code in the box provided.
Verify your Facebook page process the verification of the domain
Domain verification is when you claim a domain as linked to a specific Facebook page.
This verification method is best for businesses that are purely digital or do most of their business online.
Go to your page,
Click on Brand Security> Domains> Add.
Type your domain name in the field and select Add domain.
Facebook will offer you three options for verifying your domain: DNS verification, HTML file upload, and meta tag verification. Choose the most convenient method to proceed.
After following either of these methods, domain verification should begin within a few minutes.
NB: When verifying your page using this method, make sure that the legal name of your company is present on your website, for example in the footer or on the privacy policy page. Otherwise, this could cause the verification to be rejected.
Submit official documents to verify your Facebook page
You can also verify your Facebook page using official documents that show your business name and address.
Utility bills such as a telephone or electricity bill.
Bank statements.
Corporate licenses and permits from any level of government.
Certificate of incorporation.
Tax or VAT registration certificate.
Corporate bank statements.
Business credit report from one of the reporting agencies.
Once the documents are uploaded, you can expect a response from Facebook within a couple of days. When verifying a Facebook page by submitting a document, make sure the legal company name and the company name on the proof of address match. If not, your application may not be approved.
Check blue Facebook page
Note: Company Verification is different from Blue Badge Verification, Personal Identity Confirmation, and Verification Badge on Instagram. You will not receive a blue verification badge for company verification. Find out more .
The verification badge appears next to your Facebook Page or account name in searches and on your profile. Indicates that Facebook has confirmed the authenticity of the account of a public, famous or global brand it represents.
What are the requirements to apply for a verification badge?
Facebook considers a number of factors when evaluating Facebook accounts to determine if they are in the public interest and if they meet our verification criteria.
In addition to complying with Facebook's terms of use, the account must also be:
Remember that if you provide false or misleading information during the verification process, they will remove your verification badge and can take further steps, deleting your account.
If your account doesn't meet the criteria for a verification badge, there are other ways to let people know it's genuine. For example, you can link it to an official website, Instagram profile, or Twitter account.
How do I apply for a verification badge?
Send a request by filling out.
If the account represents a person, you will need to provide a copy of an official photo ID (e.g. passport, driving license, ID card) to validate the request. If the account represents an organization, you will need to provide a copy of a phone or other utility bill, a deed of incorporation, a charter, or tax exemption documents. Also, you need to briefly explain why your account should receive the verification badge and provide URLs that help demonstrate the importance of the account.
You will be notified as soon as they have reviewed your request. Do not submit multiple requests for the same account. If you are denied a request, you can submit a new one after 30 days.