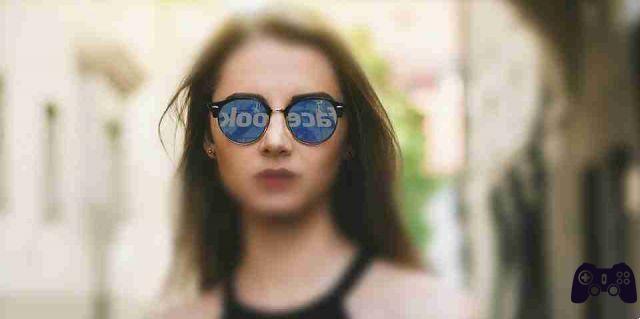 Do you want to download photos or videos from Facebook? Here are several ways to download Facebook photos and videos.
Facebook is a treasure trove of memories of you and your friends, so you may want to download Facebook photos and videos to your computer or phone.
We will show you the official methods and third-party Facebook photo download apps, which allow you to download your own photos, friends' photos and videos.
How to download Facebook photos
If you want to save a single photo to Facebook, don't worry about third party apps or websites. Facebook itself offers an easy download tool.
On desktop: Open the photo, click Menu (the three-dot icon)> Download .
On mobile: Open the photo in the Facebook app, tap Menu (the three-dot icon)> Save to phone (Android) o Save photos (IOS).
You can use this method to download Facebook photos. It's that simple.
However, to download your friends' Facebook photos, their Facebook photo privacy settings should allow this.
How to download Facebook albums
If you want to download a Facebook album from your profile, Facebook has an easy way to do it. Again, you don't need third party download apps for this. However, you will need to use Facebook on the web as mobile apps don't allow you to download albums.
Follow these steps to download your Facebook album:
Log into your profile by clicking on your name.
Go up Photos> Albums .
Open the album you want to download.
In the top right corner, click icon with three dots and select Download album .
Then, select Continue .
Facebook will get to work creating a compressed folder. Depending on the size of the album, this may take some time. When finished, you will receive a notification informing you that the album is ready for download. Click the notification, enter your Facebook password and select Continue . Your album download will start immediately.
How to download all your Facebook photos
There is also an easy method to download all the photos from Facebook that you have ever uploaded. You will even get them in the right subfolders organized by album. But the filenames can be a little weird.
Here's how to use Facebook's easy built-in photo downloader:
Go to Facebook settings on your desktop browser or use the link.
Click on Your information on Facebook in the sidebar.
Select Download your information .
Click on Uncheck all , then just check the box Post .
Choose the quality of the image files in Select file options . We recommend changing from Medium to High if you want full resolution copies. The setting you choose will determine the size of the file. If you have a lot of images, this will increase the file size and the time it takes Facebook to prepare it.
Then, select the date range. Select Everlasting to include all your photos.
Scroll down and click Request a download .
Facebook will take some time to prepare the ZIP file, depending on how many photos and videos you have on Facebook. When it's done, you'll get a notification to download it from Available files .
Download and unzip the file to see all your posts and images, with the albums as subfolders.
The best app to download Facebook photos
Download VNHero Studio Videos and Photos: Facebook and Instagram is one of the best apps for downloading Facebook images around. It's free, it's super easy to use, and it works for videos too.
With this app, you can download your Facebook photos and albums as well as your friends' Facebook photo albums. You can also search for users or Pages and download photos and videos from there.
The app menu has quick links for the pages you liked, saved videos and images, and bookmarks.
Toccata Your Photos for your photos, To friends to search for someone in your friends list or Main videos to browse recommended videos on Facebook Watch.
The search box at the top helps you find a user or a Page. Then search for the album you want. Here you can download all the photos in the album or select some to save. The method also works for videos.
Finally, you can also copy a link from a Facebook video or photo and download it directly within the app. You can do this by simply tapping the link icon on the top left and pasting the link into the app. The only caveat is that the app is only available on Android.
Download: VNHero Studio video and photo downloads: Facebook and Instagram for.
How to save Facebook videos to your computer or phone
Images on Facebook have a simple Download button. But videos don't have such an easy way to download them. is one of the simplest web apps that you can use to save Facebook videos. Works on both desktop computers and smartphones.
Here's how to use it:
Open the Facebook video and copy its link.
Go to FDown and paste the link. Click or tap the button Download .
click on Download videos in HD quality o Quality normal and start the download.
In case the video plays in your window instead of being downloaded, go back to the previous page. Right-click on Download videos in HD quality , Choose Save link as ... and download it to the folder of your choice.
It should work like a charm. The downloaded file will be in MP4 format, which should be fine for most people. The method also works on mobile browsers.
However, iOS users will have to do this on Firefox since Safari or Chrome cannot be used.
FDown also has a handy Google Chrome extension on the desktop dubbed Video Downloader Plus. When you're playing a Facebook video, click the extension icon to download it to your computer.
Visit:
Download: Video Downloader Plus for